HHS Secretary Price resigns. Effect on TBD working group is unknown.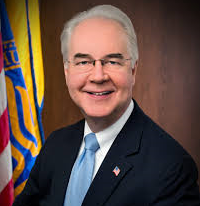 US Secretary of Health and Human Services Tom Price resigned his post today, amid questions regarding his use of private jets for government business trips.
Unknown at this point is what effect this development will have on the proposed Tick-Borne Disease (TBD) Working Group that Price was expected to name within the next few weeks.
The TBD Working Group was something that the Lyme community worked hard to have included in the 21st Century Cures Act, passed by Congress and signed into law in 2016.
This past July, Price announced that he was seeking nominations for the working group, which was intended to include representatives of diverse viewpoints regarding Lyme disease–including Lyme patients and advocates.
Many Lyme organizations, including LymeDisease.org, put forth names for the Secretary's consideration. Price had been expected to announce his choices within the next few weeks.
All that is thrown into uncertainty now.