Fall 2017 issue of the Lyme Times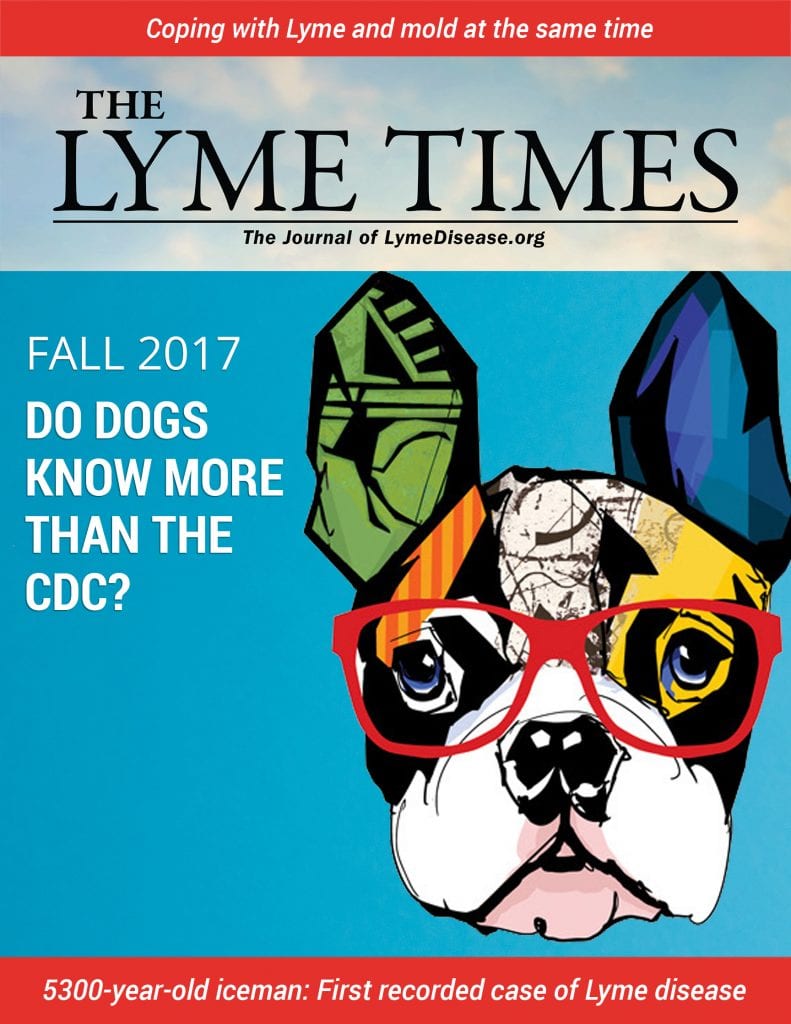 The latest issue of the Lyme Times is now available.
In our cover story, our CEO Lorraine Johnson discusses how the CDC's reported numbers of Lyme cases don't match figures that come from other sources. Canine cases, physician referrals, and the MyLymeData registry all paint a very different picture.
David Michael Conner writes about "What the media don't tell you about Lyme disease (but should)."
And Lonnie Marcum summarizes Dr. Raj Patel's presentation about dealing with Lyme disease and mold illness at the same time.
Other stories in this issue include:
You Are Not Alone Anymore: Jesse Ruben's Battle with Lyme Disease
5300-Year-Old "Iceman" Is First Recorded Case of Lyme Disease
Why are Physically Sick Children Labeled as Mentally Ill?
A Teenager's Story: Born with Lyme Disease, Finally on Road to Recovery.
Update on New York State Senate's Recent Lyme Disease Hearing
And much more.
Login to our membership site to view these articles as well as past issues. If you're not yet a member, join today and gain immediate access to our entire Lyme Times archive.
Our membership site is also filled with plenty of resources. If you're looking for information for children, organizations, financial assistance, and more, it's all on our member's site. Also, take a look at these resources made available to everyone, even if you're not a member.
The Lyme Times has been a trusted source of information for the Lyme community for over 25 years. With your membership, you have access to this and other information resources–and help us continue to advocate and educate, for the benefit of Lyme patients everywhere.