For Daniela: One Husband's 100-Mile Ride for Physician Education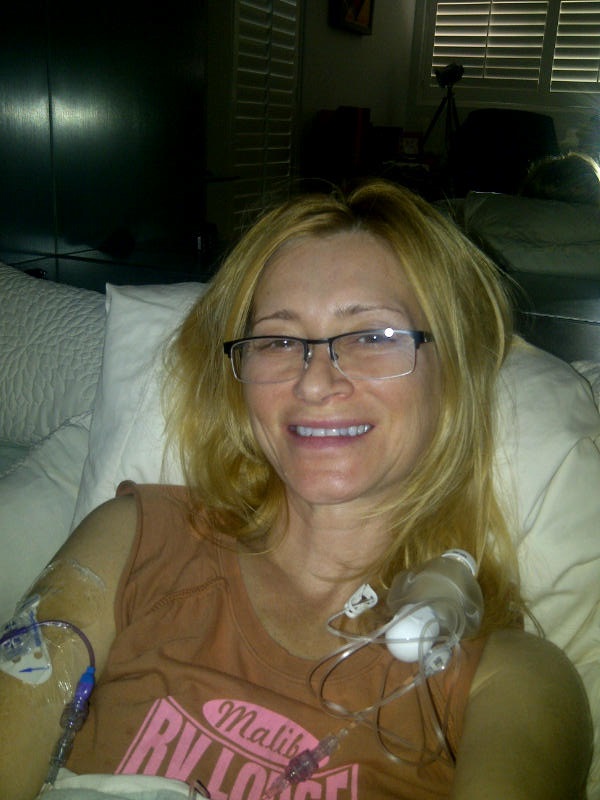 Daniela Crair spent 4 years seeking an accurate diagnosis for the condition that was destroying her health. She was ultimately bed-ridden before finally learning that Lyme disease was responsible for her failing health. Today, after 15 months of treatment, Daniela is improving. In the words of her husband, Nathan Crair "For those of you who know Daniela, well, I don't need to tell you that she is not letting this beat her."
On October 24th Nathan Crair will be riding the Century Ride (100 Miles) in support of Daniela and has asked supporters to sponsor his ride by donating to LymeDisease.org's Physician Education fund in Daniela's name.
Daniela is sharing her story and spreading the word in hopes that other patients will not lose years of their lives before proper diagnosis. She writes,
"If I were properly diagnosed years ago, treated accordingly, and if I did not have to fight the doctors for it, instead, I would have been treated like any other patient in need of help….real help…[then] perhaps things would be different."
The Crair's efforts and the generosity of their friends and family have already added $5,000 to the fund that has provided over 200 grants to physicians and medical practitioners for training in the proper diagnosis and treatment of tick-borne diseases.
If you would like to show support for Daniela and let the Crair's know that you stand with them, you can donate to this fundraiser by clicking on the link below. Indicate "In Honor of Daniela" in the online form. All funds raised in this effort are reserved exclusively for physician education.
Donate Now for Physician Education
LymeDisease.org is grateful to the Crairs and to their network of supporters for helping us ensure that more treatment providers are taught to recognize Lyme disease and treat it appropriately.