TOUCHED BY LYME: "Why I stopped hiding my illness"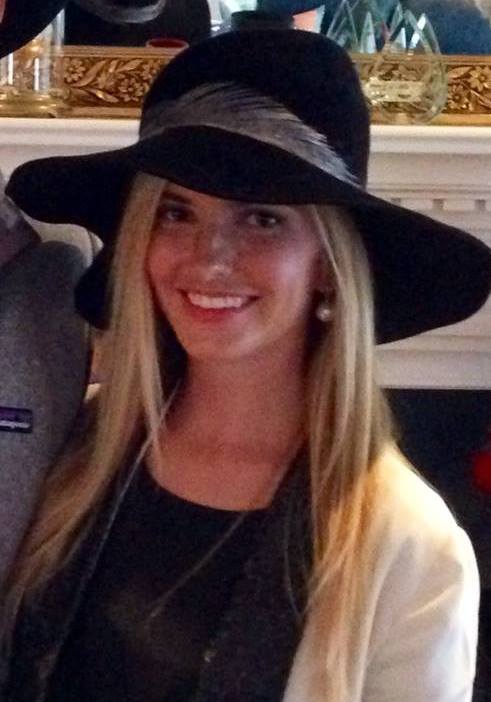 Guest blogger Sarah Israel tells why, after 10 years of silence, she started speaking up about Lyme disease.
By guest blogger Sarah Israel
Last year, after being sick for over 10 years, I began sharing about my disease. I am a private person and until last May, I only gave specifics of my illnesses to those closest to me. I did it to protect myself. But mostly, I now believe I did it because of my pride.
I have always taken very good care of my physical-self, working out and eating healthy. Having people know that I was sick embarrassed me. Plus, many of my diagnoses and the treatments that come with them are topics that do not belong in civilized conversation. It was never something I was comfortable sharing.
Every few years I would get a handful of diagnoses and begin treatment, but I was still sick despite my multiple doctors' best efforts. Finally, in June of 2012, I was diagnosed by one of the leading Lyme Literate Medical Doctors (LLMD), as having Late Stage Chronic Lyme Disease and several co-infections, including Babesiosis and Bartonella.
This diagnosis of Late Stage Chronic Lyme Disease (CLD) was like an umbrella–it covered every single illness I had ever been diagnosed with (see list below). CLD is known as "The Great Imitator" for mimicking over 300 diseases such as MS, ALS, Parkinson's, Alzheimer's and Rheumatoid Arthritis, to name a few.
Here is a list of the diagnoses I received over my lifetime that were caused by CLD:
Malignant Brain Tumor
Mononeuritis Multiplex
Neuroborreliosis
Fibromyalgia
Idiopathic Hypersomnia
Mitral Valve Prolapse
Dysautonomia
Hypothyroidism/Hyperthyroidism
Post Traumatic Stress Disorder
Fibrocystic Breast Disorder
Complex Ovarian Cysts
Endometriosis
2 Abdominal Hernias
Vestibulitis
Interstitial Cystitis
Pelvic Floor Muscle Dysfunction (High Tone, Rated: Severe)
Pelvic Congestion
Tumors in Pelvic Floor
Appendix Stones
Kidney Stones
Arthritis: Left SI joint and Left Knee
Narrowing of both SI Joints
Abnormality in Cervical Spine
Coccydynia
Anxiety/Depression
Non-Epileptic Seizures
Pain Induced Panic Attacks
Severe Muscle Spasms
Acute Paralysis
Speech Paralysis
Symptoms of Multiple Sclerosis
Symptoms of Parkinson's Disease
Relieved that I now had a reason why I was not getting any better from previous years of treatment and three pelvic surgeries, I began telling my local doctors the 'good news.'  I quickly learned that a diagnosis of CLD carries negative connotations and many doctors are skeptical. Some told me it does not exist, others that it does not exist in the South (although research has proven otherwise). I was written off by most people, some friends telling others that my disease was not a big deal and I was just being dramatic and craving attention.
I became very isolated, partly due to the heartbreaking reaction of others to my diagnosis but mostly due to the nature of the treatment. The protocol to treat CLD is lengthy and actually makes you much worse before you get better. My life was filled with darkness and depression, and I could barely get out of bed to go to the bathroom. I would have to get back in bed to rest after a simple act of brushing my teeth or washing my face. I was in constant, agonizing pain. I would have seizures, pass kidney stones, and go in and out of consciousness all in one day.
These were the darkest days of my life. My brain was so foggy that I could not think straight, much less walk straight. My short-term memory was shot. I wondered if I was going crazy. I was desperate and had to quit treatment for a few months. I was having severe reactions because the antibiotics were killing off the spirochetes faster than my body could detoxify them. The kill-off produces toxins to be released into your system, and if the amount of toxins gets too high, it can wreak havoc on your body and even lead to death.
I slowly came back into the light after putting the treatment on hold. An Ayuverdic specialist helped me get my body back in balance. I began Lyme treatment again and this time, I became obsessive about detoxing. I still consider it my full time job, as it requires total commitment.
In May, Lyme Disease Awareness Month, I watched a speech by Real Housewives of Beverly Hills star and former model Yolanda Foster regarding her battle with Lyme. It made me cry with frustration that there are so few advocates for Lyme disease with celebrity as a platform. (Most celebrities with Lyme disease do not go public with their battle.) Then it hit me: instead of continuing to hide this illness from others, I needed to advocate. I did not have a platform to be heard by millions like Yolanda, but I have Facebook and a blog and I, too, can reach people.
I started by posting educational information for Lyme Awareness on Facebook. The love and support I received was completely overwhelming! The South is severely lacking in Lyme advocates, so I was emboldened by the initial response of support to try to fill that role.  I joined an amazing organization called the Alabama Lyme Disease Association (https://www.facebook.com/AlabamaLymeDisease). It started off with a few Facebook posts and then my blog.
I would be selfish not to speak for those infected who do not have a voice. I have met so many Alabamians who have CLD but cannot afford the treatment. The most important thing right now is for people to learn about Lyme disease –  to know that over 300,000 people become infected on a yearly basis, and to know that for the most part the government is ignoring it and insurance companies will not touch it since the treatment costs are so significant.
Treatment for CLD is aggressive and lengthy. It is a grueling journey—one that has at times left me bedridden, unable to think or speak, and in a pit of total darkness. Because of how torturous treatment is, along with other factors, such as isolation, the suicide rate in CLD patients is high. Most do not commit suicide because they are depressed—but because it is the only way to escape the physical pain and mental anguish you experience.
Invisible illnesses are hard to understand, and most people's natural reaction is to back away from the unknown. I pray that the people who read this that have their health will gain a better understanding of how to 'handle' it when a person in their life becomes sick…not necessarily with Lyme but with any other disease that you cannot see with the naked eye.
(Excerpted from "One Year Later: Why I Quit Hiding My Disease" on the My Scoop website.