NEWS: Fox News host Gretchen Carlson to emcee Lyme gala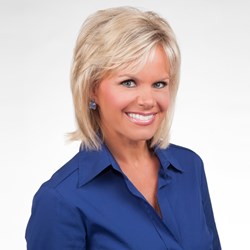 TV anchorwoman says Lyme disease caused her to experience "fever, horrendous headaches, night sweats, unbelievable exhaustion."
Press release from the Lyme Research Alliance:
January 13, 2014
Lyme Research Alliance is pleased to announce that Fox News' Gretchen Carlson will serve as the emcee for its annual "Time for Lyme" Gala, April 5, 2014, at the Hyatt Regency Greenwich in Old Greenwich, CT.
Carlson, who anchors and hosts the daytime program "The Real Story With Gretchen Carlson," and most recently served as co-host of "FOX & Friends," is not only a well-regarded television personality, but has been personally affected by Lyme disease, a bacterial infection transmitted by black-legged ticks.
The Greenwich, CT resident said she noticed last July 4 that she had a bulls-eye rash, a symptom commonly associated with Lyme, but a local physician told her it was not a "Lyme Disease" rash and Carlson was not treated.
But five or six weeks later she began experiencing "fever, horrendous headaches, night sweats, unbelievable exhaustion," she said. Gretchen initially thought she had become ill because she had "been tired for 10 years with two kids and working on an early morning show that required me to get up every day at 3:45 a.m." However, she remembered having had the rash and wondered if she did, indeed, have Lyme.
When another doctor who regularly appeared on her television show saw her one morning, he told her she didn't look well. "When I told him my symptoms and that I had a rash, he said I had Lyme," Carlson recalls. "So I went through all the tests and everything came back inconclusive which was frustrating. But I went on the prescribed drug for Lyme and started feeling better after a week or so." Carlson remained on the antibiotic for 30 days and reports she is fine so far.
According to the Centers for Disease Control and Prevention (CDC), some 300,000 people in the U.S. are diagnosed with Lyme every year, making the illness a tremendous public health problem. It is the most commonly reported vector-borne illness in the U.S. and the epidemic is spreading worldwide.
"We're thrilled and excited that Gretchen will be the emcee for our upcoming Gala. Not only is she a fabulous speaker with a dynamic personality, but she has learned first-hand the difficulties that countless people go through in terms of being diagnosed properly with Lyme," said Debbie Siciliano, LRA's co-president. "Sadly, each year hundreds of thousands go undiagnosed or misdiagnosed and are often told that their symptoms are all in their head. But if not diagnosed early, Lyme can affect every tissue in the body. That's why there's real urgency in developing a reliable diagnostic test and ultimately a cure for this disease."
Carlson, who joined the Fox News Channel in 2005 and has since reported on major stories and conducted wide-ranging interviews, said she is looking forward to hosting LRA's Gala and learning more about the research being directed to find answers to this tick-borne disease. "There seems to be so much more to learn about Lyme and so many more people are now affected that it is no longer just a regional problem," she said. "I want answers to protect my children as well, since we live in Connecticut with high rates of the disease."
LRA's "Time for Lyme" Gala is the nonprofit's largest fundraiser of the year and proceeds from it fund important medical research projects. LRA is the leading private funding organization for cutting-edge research into the prevention, diagnosis and treatment of Lyme and other tick-borne diseases by universities and major medical institutions in the U.S. In 2007, LRA partnered with Columbia University Medical Center in New York City and the Lyme Disease Association to endow the nation's first Lyme and Tick-Borne Disease Research Center at Columbia.
The Gala will be held Saturday, April 5, from 6:30 p.m. to midnight at the Hyatt Regency Greenwich in Old Greenwich, CT. The evening features a cocktail reception, dinner, dancing, live auction and special celebrity guest appearances. For more information or to purchase tickets, visit http://www.LymeResearchAlliance.org and clicking on the homepage box, or by calling 203-969-1333.