NEWS: Man dies from first recorded case of babesiosis in Australia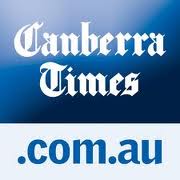 Australian man's death from multi-organ failure is attributed to tick-borne parasite.
.
From the Canberra Times:
Tick bite spread deadly parasite
Doctors suspect some east coast rodent or marsupial populations could be carrying a deadly parasite after the first Australian human case of the potentially lethal tick-borne infection babesiosis was detected at the Canberra Hospital.
A 56-year-old South Coast man died from babesiosis in the hospital last year, a team of doctors and scientists has revealed in the Medical Journal of Australia.
The man, who had several pre-existing medical conditions, was transferred to the Canberra Hospital in November 2010 after suffering serious injuries in a motor vehicle accident.
His condition deteriorated and in April last year parasites were detected in his blood.
Click here to read the rest of the article.