TOUCHED BY LYME: (guest blog) Adapting to Lyme life requires patience, courage & a spiritual shift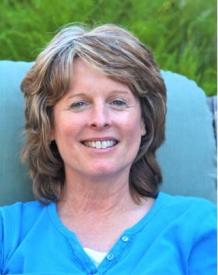 Ten personal discoveries about living with chronic Lyme.
Cyndi Orr, a former school teacher, became ill with Lyme disease about 8 years ago.  Her life has changed dramatically since she began living with debilitating symptoms.  However, along this journey she discovered a few distinctions that helped her adapt to living with a chronic illness. She was inspired to write the following list after reading the blog of Toni Bernhard, author of "How to be Sick: A Buddhist-inspired Guide for the Chronically Ill and their Caregivers."
When I first became ill with Lyme disease I knew I had to learn to adapt to this new way of living, but I had NO idea how to do that. Here are 10 discoveries I made along the way:
1. I had to confront the negative myths our culture perpetuates. Like "people make their own circumstances," or "if someone continues to be sick they must not really want to get well." Both negate the reality that life sometimes happens to people and that just being smart, diligent, or, my personal favorite, having a "positive attitude," does not always protect you from catastrophe. Realizing that I in no way brought this fate upon myself, I've become more open and compassionate toward myself and others.
2. It is up to ME to make others feel comfortable about my situation. Once I understood this, I was able to put others at ease. After all, people feel incredibly sorry for your losses and I noticed that if I approached them with a "lightness" of heart, then we could have more positive experiences. I wasn't covering up—more like putting a little sugar on an already "tart" life. It might be as simple as when people ask me what it's like to have Lyme disease, I might smile, shrug, and casually reply,"Oh, you know, your typical nightmare. But we're dealing with it." Note: this took me a LONG time to cultivate. I recalled some friends who had maintained incredible grace and charm throughout devastating circumstances. I BECAME those friends until I could manifest some of these characteristics on my own.
3. I could not continue to base my worth as a human being in the ways that most people buy into. As Americans we tend to base our worth upon how much we can produce. We are a culture of "what have you done for me lately?" If our answer is "nothing," we feel diminished and less than deserving. The truth is that human beings, even those who are completely disabled and considered a "burden" to others, are valuable simply because they are alive. Imagine how secure we would all feel knowing that no matter what happens to us in this life, no matter how old we are or how much of an invalid we become, others will continue to value and love us until the very end.
4. A sense of humor goes a LONG way toward feeling empowered. When my family and I can joke or laugh at this tragedy, we become instantly happier. Raising a champagne glass and calling my drugs my "chemical cocktail" allows us to rise above the doldrums. Besides, it's nearly impossible to laugh and feel fear or despair at the same time. And through my laughter, I always feel this disease might take my body, but it can't have my soul.
5. Reading about other people's experience with suffering makes my own trials seem less personal. When I began struggling with debilitating symptoms, it felt as if everybody else got spared this misery while almighty God directed his smite solely upon me. Of course, that isn't true, but it is human nature to compare your life to others on a fairly regular basis. I have been helped by reading about Abraham Lincoln and FDR, as well as everyday people with extraordinary health challenges in books, such as

Strong at the Broken Places

. Since the beginning of time, human beings have suffered great tragedies and managed to rise above them. I was in no way singled out.
6. By developing new ways to relate to people I gain license to live through their experiences since my activities have become so limited. When I first became ill, it was incredibly painful to listen to other people's activities that were now cut off from me. Over time I realized I could give the gift of active listening, such a lost art in our hectic society, while feeling almost as if I'm taking part in my friends' adventures. Now I can't wait to hear about other people's vacations and escapades while they look forward to sharing their experiences with such an attentive audience.
7. Nothing replaces a support group. Senator John McCain once admitted that without the other prisoners of war, he could not have survived his years of abuse. The years I struggled with my disease pretty much by myself were incredibly lonely. However, once I connected with others who knew almost exactly what my struggles were, I was better able to cope. How else could I discover who the best doctors are, the most effective treatments, or how to to navigate medical paperwork? As my new friends encouraged me during my darkest of times, I was inspired by their courage and resourcefulness to face each day.
8. Changing my scenery helps save my sanity. Luckily, most days I am well enough to go somewhere else to avoid feeling caged in by these four walls called home. Starbucks is my place of choice. While I am there, I feel "normal" as I surf the internet, meet a friend, or read a magazine. Even if you can't travel further than your own backyard, your perspective on life improves by "getting out" and remembering there is a big world out there and you are still a part of it.
9. I have to keep in mind that the tendency to complain occasionally is simply human nature. One of my pet peeves when I first became ill was hearing other people express some minor dissatisfaction about their lives. How audacious they were to complain while I suffered so bravely!  Eventually, I realized I was being unrealistic and self-righteous. I too had complained many times before I became ill. By relaxing my unrealistic standards, I broadened my social interactions and felt part of the normal ebb and flow of life.
10. Adapting to a life with chronic illness requires time, patience, courage, and a spiritual shift. My ability to work, my finances, and my relationships have all been greatly impacted. Such multiple losses can overwhelm even the most resilient people. I grieved and gradually looked for ways to add meaning to my life.

It took time

to develop the courage to meet so many challenges and find the nuggets of wisdom inherent in life's difficulties. Only then could I put bitterness and anger aside (most of the time) and function more like a whole person. But it didn't happen automatically or by accident. Suffering, after all, makes you dig deep because you are in such pain, not only physically, but mentally. I read spiritual books and stories about others' suffering, reached out to people whose lives had taken a similar turn, kept a gratitude journal, watched inspirational movies, and kept looking for ways to feel better. And, eventually, I stopped cursing my fate, and I began to live again.