HARD SCIENCE ON LYME: Straubinger's New Study Shows How Lyme Bacteria survives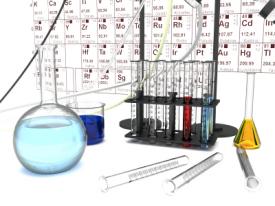 One of the hot topics in Lyme disease is whether the bacteria that causes Lyme disease persists. There are a lot of factors that go into proving this, but one is whether there is a "plausible biological mechanism for persistence." What this means is whether there is a mechanism in biology that might allow the bacteria to survive. Simply put, the Infectious Diseases Society of America says there isn't and other researchers disagree. The most recent article on this subject is from Straubinger, who is best known for his research on persistence in dogs. The highlights of the study after the jump. . .
A recent research paper by Straubinger confirms that the bacteria responsible for Lyme disease, Borrelia burgdorferi (Bb), is capable of transforming itself from a spirochetal form (that looks like a cork screw shaped worm) to a spherical shape when it encounters unfavorable conditions.  The study is important because it confirms earlier work by Brorson on the ability of Bb to convert to a spherical shape under adversity and convert back to a spirochete when conditions for survival improved.  This ability to convert is thought to protect Bb from the body's immune system as well as help protect it from antibiotics.  These two mechanisms may be instrumental in the ability of Bb to persist in patients.  The study also found that intact RNA, which is essential to reproduction, was able to survive the transformation.  This latter finding dispels the argument that the spherical form of Bb is merely an artifact or debris from a dead organism.   
Al-Robaiy S., Dihazi H., Kacza J., et al. Metamorphosis of Borrelia burgdorferi organisms–RNA, lipid and protein composition in context with the spirochetes' shape. J Basic Microbiol, 2010, 50 Suppl 1, S5-17. 
You can follow additional comments on Lyme policy at www.lymepolicywonk.org.  You can contact Lorraine Johnson, JD, MBA at lbjohnson@lymedisease.org.