LYMEPOLICYWONK: Thanks to Everyone Who Helped With the IDSA Petition!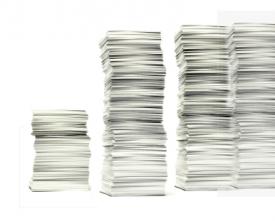 CALDA and Time for Lyme (TFL) want to thank everyone for their help on the petition asking Connecticut Attorney General Blumenthal to further hold the IDSA accountable. Although the petitions were limited to Connecticut residents and the timing fell in the midst of school graduations with all of the time those entail, approximately 2,500 signatures were collected and are being sent to him.
Whether or not AG Blumenthal elects to pursue the case further, the findings from his investigation have given us valuable info to communicate in any contacts with the media regarding the extensive conflicts of interests of the panel members and their exclusionary tactics.  We no longer need to be on the defensive having to prove that the "experts" of the IDSA may have motivations other than pure science. The AG Blumenthal's investigation has proven that they have industry ties that could taint their scientific findings, and the behavior of the IDSA in the review process has further demonstrated their strong arm tactics. These are discussed at length in a recent peer reviewed article (http://www.peh-med.com/content/5/1/9 ).
One thing is clear, we have come from not even being part of the dialog to being the center of a debate that is far from over.  When we work together, we make things happen.
So keep up the good work.  Keep getting our story out as much as you can. Thank you again!
You can follow additional comments on Lyme policy at www.lymepolicywonk.org.  You can contact Lorraine Johnson at lbjohnson@lymedisease.org.