LYMEPOLICYWONK: Artful Dodgers, 1,2,3 : the IDSA, the NIH and the IOM Makes Three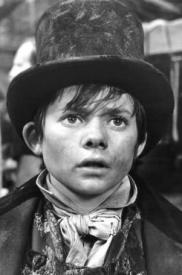 What do Representatives Chris Smith and Frank Wolf have in common? They know how to ask the right people hard questions. What do the IDSA, the NIH, and the IOM have in common? They've honed the skill of the artful dodger. Representatives Smith and Wolf want to know why the NIH "stepped back" from its charge to run a state of the science conference and handed that hot potato to the IOM. One big difference between the NIH process and the IOM process? The NIH process considers bias a conflict of interest, meaning IDSA folks wouldn't be sitting on an NIH panel. But, drum roll. . .the IOM permits panels to be biased and coincidentally has a panel that consists almost exclusively of IDSA folks, 4 of 6 panel members. Oh, and one more thing, the IOM is not technically considered to actually be 'the government'. This is a picture perfect example of plausible deniability. The NIH didn't stack a panel. The IOM did with IDSA folks. But, hey, they like bias and they are not accountable, are they? A copy of the letter from Representatives Smith and Wolf to Dr. Francis Collins of the NIH together with Collins response can be downloaded at the bottom of this blog post.
You can contact Lorraine Johnson at lbjohnson@lymedisease.org.