NEWS: Major series on chronic Lyme from Maine TV station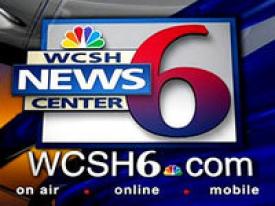 Anchor/reporter Sharon Rose, of WCSH TV station in Portland, Maine, has produced a four-part series on chronic Lyme disease. In addition to her televised reports, the TV station's website has a lot of information about Lyme disease, as well as an invitation for Lyme patients to tell their own stories in the comments section.
.
.
.
.
.
.
.
On the morning of July 6, reporter Sharon Rose blogged about her upcoming series on chronic Lyme, calling it the most challenging assignment in her 20-year career. Read those remarks here.
This link takes you to the main page for the story on the TV station's website. There is text on the left, and video links on the right. Start clicking from the bottom. Or get to each video segment directly by clicking here: Parts 1 & 2 (Bridget and Rhonda), part three is Terry, and part 4 is Angela.
There is an additional webpage that gives advice from the patients interviewed in this series. Here's the summary of what they suggest:
—Document your symptoms.  As stated, many Lyme symptoms can be mistaken for other illnesses and often seem unrelated to one another.  Many Lyme patients also suffer from what is referred to as "brain fog" making it difficult to communicate their symptoms to clinicians.   Keeping a record of each symptom, each day may help you and your doctor see patterns that will lead to a diagnosis.  Also, if you do get a rash from a tick bite, be sure to take a photograph of it.
—Be your own advocate.  If you don't feel your doctor is listening to you or taking you seriously, move on to the next doctor.  Keep talking and moving until you find someone who can help you.
—Get your medical records.  Two of the patients I interviewed for this special report told me that while their primary care physicians sent them from one specialist to another, ostensibly seeking a positive diagnoses, the PCP's had placed a note in the patients' files suggesting that they were exaggerating or making up symptoms.  It is your right to know what has been written about you in your own medical records.
–Do not doubt yourself.  And don't let anyone belittle you.  Enlist the support of those who know what you're going through.
As much as we love getting your comments here on the CALDA news blogs, we encourage you to leave comments on the TV station's website. Let them know how much the Lyme community appreciates the attention they've paid to this important issue. Click here WCSH's comments page.