NEWS: Update from Dr. Jones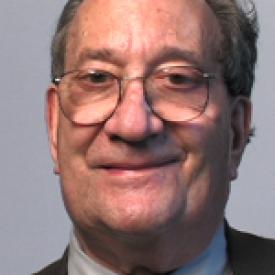 A letter from Dr. Charles Ray Jones, Lyme-treating pediatrician who has been disciplined by the Connecticut medical board.
.
.
.
.
.
.
.
.
.
.
.
.
.
.
CHARLES RAY JONES, M.D.
Madison Towers
111 Park Street , 1st Floor
New Haven , Connecticut 06511
Tel (203) 772-1123 Fax (203) 772-0682
March 23, 2010
Dear Friends,
I want to thank you for your many expressions of caring and support which have encouraged me greatly. It is time to update you regarding the status of my defense before the Connecticut Medical Examining Board (CMEB).
First I must alert you to a most urgent matter for which I need your help. I will then provide more detailed information regarding the recent actions of the CMEB which has triggered this urgency.
Urgency of the Current Situation:
At its March 16 meeting, members of the CMEB voted to uphold the recommendations of the panel in its proposed memorandum of decision (MOD).
As a result of the CMEB vote:
I have been ordered to pay a second fine of $10,000 no later than

April 15, 2010

;

I must find a practice monitor who is board-certified in pediatrics and licensed in the state of Connecticut by

April 15

;
The monitor must come to my office monthly for a period of 4 years (in the previous case, monitoring was ordered to take place every three months for two years);
The approximate cost associated with each monitoring session is $1,000.

That amounts to an additional financial burden of $12,000 per year, for four years.
Note also that the CMEB also has ordered that the monitor must have no connection with any Lyme organization.
***One might well ask: If the charges against me have nothing to do with Lyme disease, as the CMEB contends, why have they stipulated that the monitor cannot be associated with any Lyme group?
If I fail to pay the fine and to locate a practice monitor by April 15, I will be out of compliance. I am unable to do this without your assistance. Furthermore, the outstanding balance for my legal fees has grown once again, due to the recent flurry of activity related to my defense. (see below for details).
As a result, I must ask you once again to make a donation as soon as possible to my legal defense fund, in whatever amount that your circumstances will permit. I am painfully aware of the many hardships already endured by so many in the Lyme community, and it troubles me deeply to have to ask you to do this once again. However, it will be impossible for me to meet these demands without your support.
Instructions for donating appear at the bottom of this letter. Please note the special instructions for making donations at this time: Be sure to write "Penalty or Gift" in the memo field of your checks. Half of all donations will be used to pay the fine, and half to pay down the balance on my legal fees. As soon as $10,000 has been raised to pay the fine, all subsequent donations will be applied to the cost of filing the appeal and other aspects of my legal defense.
Background:
The recent set of charges in this second proceeding pertained to three separate families, whose cases were combined. The CMEB appointed a three-member panel which presided over a series of hearing sessions that took place over several months.
Although the exact facts differ, the current case is similar to the previous one (which currently is under appeal): Two of the families involved non-custodial fathers who filed the complaints. In none of the cases were any of the children harmed; indeed, as with the first case, they all are doing very well.
For more detailed background and information, I refer you to my letters of September, 2008 and February, 2010, which are posted on Kay Lyon's website (www.lymesite.com).
Recommendations of the Panel:
At the beginning of this year, the panel issued its proposed Memorandum of Decision (MOD), in which they recommended the following:
The third count involving one of the families was completely dismissed.

The testimony of Dr. Zemel was thrown out, with the panel characterizing him as clearly biased against physicians who treat chronic Lyme, and against many of the labs that they use.

The first count was upheld:

this pertained to the charge that I had "improperly" ordered serology (diagnostic) testing prior to examining the patients. (I never did see the patients-they apparently decided to obtain care elsewhere-or not

at all.)

This seems strange, because, as far as we know, there were no patient complaints or patient harm.

It is also difficult to comprehend why pre-examination testing should ever be the basis of

disciplinary action against

a physician.
The second count against me also was upheld. The issue here was the prescription of antibiotics to a patient whose symptoms, as well as Lyme and

Babesia

test results, were quite consistent with both Lyme and

Babesiosis

.

I had obtained a comprehensive history from the referring practitioner who had contacted me about the case, and also from the patient's mother.

An ER had recorded an EM rash that had not been treated

My schedule was so heavily booked that I could not see the patient for a number of weeks.

I was confident that the patient should be started on antibiotics immediately, and that the risk of not treating would be greater than the risk of treating.

The patient did well.
Once again, the panel did not recommend that my medical license be suspended or revoked. They did, however, recommend a number of sanctions that I have described for you in the first part of this letter, which will be quite burdensome and pose a serious financial threat as well.
The panel has denied that these charges were brought against me because I am a Lyme specialist. Instead, it has characterized its findings as generic and pertaining to
medical practice as a whole. This is why we have not been able to utilize the recently passed physician protection bill in Connecticut.
Nevertheless, the two expert witnesses called by the CT DPH were specialists in tickborne diseases.
Oral Arguments:
On February 16, 2010, the attorney for the Connecticut Department of Public Health, David Tilles, and my attorney, Elliott Pollack, presented oral arguments in response to the proposed MOD:
Attorney Tilles argued that the characterization of Dr. Zemel as biased was unfair, and would make it more difficult to obtain expert witnesses in the future, because they might feel themselves to be at risk for similar censure for offering their professional opinions in medical board proceedings. The panel dismissed Attorney Tilles' ar
gument, noting that Dr. Zemel had made clearly biased statements with regard to chronic Lyme disease.
Attorney Pollack argued that the testimony of Dr. Kraus had been incompletely characterized in the MOD, leaving out relevant details: for example, Dr. Krause had agreed that a physical exam is not usually helpful in diagnosing Babesiosis, which can quickly become extremely serious; Dr. Kraus also agreed that the positive test results for both diseases supported my decision to treat without delay.
Attorney Pollack further argued that the panel's conclusions, even if adopted by the Board, did not warrant anything more than minimal discipline (i.e., payment of a nominal civil penalty). With over half of the Department's allegations found to be unsupported, and in the face of healthy children and no patient complaints other than disgruntled fathers engaged in contentious divorce proceedings, he characterized the imposition of a four year probation and a massive civil penalty ($10,000), coupled with the substantial financial resources that will be required to satisfy the terms of the probation, as "wildly out of sync" with the findings.
Finally, Attorney Pollack argued that the proposed discipline is excessive in comparison with disciplinary measures imposed by the DPH in other recent physician cases, citing specific cases in which the penalties imposed were far less severe, despite more serious offenses and/or adverse patient outcomes. Due to the need to make technical revisions in the decision, the vote on it was postponed until March 16.
March 16 Meeting of the CMEB and its Vote:
We plan to appeal this decision: the appeal has to be filed within 45 days of the CMEB meeting, which took place on March 16. It is our expectation that the fine will be placed in an escrow account, as it has been with the first case, pending the outcome of the appeal. It is unlikely, however, that the monitoring requirement will be suspended.
Issue of Alleged Bias in the First Case:
At the March 16 meeting, the CMEB also considered the issue of bias related to the first case that had been brought against me.
As you may recall, two parents had recognized one of the panelists, Dr. Senechal, when they attended the final hearing session, and recalled that he had made critical, defamatory statements regarding physicians who treat Lyme disease. He had not disclosed this bias when selected to serve on the panel.
Affidavits were then been filed in reference to this. The Superior Court considered our request that the first decision be overturned, based on the grounds that Dr. Senechal was biased. While it did not overturn it, it did require that the CMEB reconsider the punishment it had imposed against me as a result.
The CMEB decided it would not alter its findings or sanctions.
I hope that this information has been helpful to you. For those of you who may have additional questions not answered by this update, I invite you to send them to me by letter or by fax: 203-772-0682. Please reserve telephone calls for urgent matters only, given the very high volume of patient calls that the office receives.
Thank you once more for your ongoing attention, efforts and concern on my behalf. Your support has made all the difference!
With warmest wishes,
Dr. Jones
Charles Ray Jones, M.D.
HOW TO DONATE TO THE LEGAL DEFENSE FUND:
Make Donations payable to: " Pullman & Comley Trust Account-for Dr. Charles Jones"
Mail to:
Elliott B. Pollack, Esquire
c/o Pullman & Comley, LLC
90 State House Square
Hartford, CT 06103-3702
Note the special instructions for donations towards the fine: Write "Penalty or Gift" in the memo field of your checks. As soon as $10,000 has been raised to pay the fine, all subsequent donations will be applied to Dr. Jones' legal defense.
Instructions also are posted on the Lymesite website.
Click here to use PayPal to donate to the defense fund.
If you donate through PayPal, please indicate that you want half of your donation prioritized to pay the fine. In order to so this, you must send a note to Attorney Pollack at the above address, or email him at ebpollack@pullcom.com