TOUCHED BY LYME: Letterman and Stiller, you guys are WRONG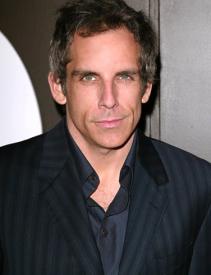 Actor Ben Stiller discussed his knee problems and the fact that he hoped it was Lyme disease (since he seems to think that's a minor problem) on the David Letterman show. Letterman and he also both agreed that Lyme wasn't a California problem, just an "east coast thing."
An open letter to Actor Ben Stiller and talk show host David Letterman:
Ben, sorry about the knee. Hope you and your panel of experts get it all figured out. Although you seemed delighted at the prospect that it might be Lyme disease (since you seem to think that's a minor, easily corrected problem) for your sake, I hope it isn't. Why? Because I like you. I wouldn't even wish Lyme disease on my worst enemy, and I certainly wouldn't wish it on a nice funny guy like you.
I gather from your conversation with Letterman that your son had Lyme disease last year, and apparently, he got all better from that "Lyme medicine." Do you know how lucky you are for that? First, that he was even given "Lyme medicine" at all? (Do you know that the standard Lyme treatment guidelines actually deny treatment to many people with Lyme? It's true. Check out Lyme Policy Wonk for how the Infectious Diseases Society of America has a stranglehold on the diagnosis and treatment of Lyme disease, and how it kicks many very sick people to the curb.) 
You and your son were also lucky because a short course of "Lyme medicine" apparently did the trick. Because a short course of antibiotics is all the IDSA guidelines will allow, no matter how sick your child is. Even if the medicine is helping but hasn't quite finished the job yet. (Many Lyme patients get their treatment yanked by their doctor or their insurance company, because the guidelines say it's time. But you know what? Those pesky spirochetes can't read the guidelines, and sometimes they're still in there causing trouble.) 
And Dave, I had to wince when you made such a point out of saying Lyme disease isn't a problem in California, only on the east coast. Actually, the ticks that carry Lyme have been found in 56 of California's 58 counties. And some of our counties have as high a tick-infection rate as some of the worst Lyme hot spots back east. Lyme and other tick-borne diseases are in fact a significant problem in many parts of our state. 
Unfortunately, Dave and Ben, when influential guys like you two say on national TV that Lyme disease isn't serious and isn't a problem in California, you do a huge disservice to the public. And you trivialize the suffering of untold thousands of Californians (and others) whose lives have been profoundly affected by this serious disease. 
I've thought of a way you can make it up to us. May is Lyme Disease Awareness Month. I'm personally inviting both of you to film a public service announcement about Lyme awareness to air on the Letterman show in May. How about it?
Dorothy Kupcha Leland can be reached at dleland@lymedisease.org.