POLITICAL ACTION: Make your voice heard with AGs across the country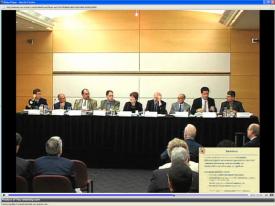 Lyme patients' groups are asking Connecticut residents to contact AG Blumenthal, and residents of other states to contact their own AG, in connection with IDSA's latest actions.
Action Alert from LDA, Time for Lyme and CALDA
If you live in Connecticut, please email and thank Attorney General

Richard Blumenthal

for investigating the IDSA and for enforcing the settlement agreement. Our health is at risk and we thank him for trying to protect it.  Your letter might read: "I want to thank you for investigating the IDSA and for enforcing the settlement agreement.
Patients with Lyme rely on your broad-shoulders!"  Your subject line should read: "IDSA

Lyme Disease Guidelines

."
Contact

CT Attorney General Blumenthal

:
attorney.general@po.state.ct.us
If you live outside of Connecticut, call your own state Attorney General (AG). Let your state AG's office know that the IDSA is trying to go around the rules set in AG Blumenthal's settlement agreement.
Click here for contact information for your state's Attorney General.

Ask your AG's office to show public support for AG Blumenthal's enforcement of the Settlement Agreement.  The IDSA is a powerful group that mainstream medicine looks to for recommendations.  Let your AG know that this agreement developed by the CT AG is important to your health.
Sample Phone Script
I am calling today because an injustice is being done to Lyme patients throughout the country, and you are in a position to rectify this wrong.  The IDSA was found to have conflicts of interest with its 2006 Lyme disease guidelines.  Now we find that the IDSA is manipulating the voting process to favor no change in the guidelines in violation of the antitrust Settlement Agreement.
The Connecticut AG has sent the IDSA a letter requesting that the IDSA redo the vote in compliance with the agreement.  Please show your public support for enforcement of the antitrust settlement agreement and contact CT AG Richard Blumenthal to help keep the IDSA honest and non-biased in their pursuit of Lyme disease guidelines.
For more information and to download a pdf to send to your Attorney General's office, please visit the Lyme Policy Wonk blog.
Our health is at risk and the IDSA is playing games with it!