Taming the beast: No MUS, No Fuss!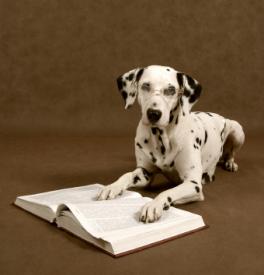 Patients with Lyme disease know how important the definition of an illness can be. We know that the difference between chronic Lyme and Post Lyme Disease Syndrome is the difference between receiving treatment and being medically abandoned. So what's with all the "new" language at the IDSA hearing about medically unexplained symptoms? MUS for short. No fewer than 3 IDSA speakers use this expression: Drs. Weinstein, Shapiro, and Wormser. It was like they synchronized talking points. First, let me tell you what MUS and PLDS have in common—no antibiotic treatment. Because—guess why? Because the term MUS applies to diseases of unknown etiology— diseases with no identified cause. But wait, you say. Doesn't Lyme disease have a cause? You might assume that given that the bacteria has been identified, Lyme disease has a cause and isn't really "unexplained"?
MUS has become the new dumping ground for diseases no one wants to treat.  Here's the who's who of desperation row:  chronic fatigue syndrome, fibromyalgia, multiple chemical sensitivity, somataform disorder (a psychiatric disorder that mimics disease), and Gulf War Syndrome.  Most of these diseases are of unknown cause, but Lyme disease and Gulf War Syndrome are illnesses with a known identified pathogen.  MUS are believed to have psychiatric origins in part.  But, just because a physician or a researcher does not know how to cure something does not mean the problem is the patient. 
At the IDSA hearing, Dr. Weinstein explained why Lyme should be recategorized as an MUS:  "the symptoms are overlapping, nonspecific, chronic, and are not associated with signs of inflammation, active infection, or structural damage."  Weinstein explains that MUS are "often associated with psychiatric comorbidity like anxiety and depression" and is perpetuated by advocacy groups and sympathetic doctors who believe that Lyme disease is caused by a bacterial infection.  His viewpoint on MUS rests entirely on the premise that chronic Lyme disease does not exist and is not caused by a bacterial infection.  Given Dr. Phillips 81 page tome on studies showing Lyme bacterial persistence notwithstanding treatment, I would say that Dr. Weinstein has gotten a bit ahead of himself here. 
What these diseases do have in common supposedly is that some of their symptoms overlap.  But you know, symptoms do not tell you how to treat an illness.  Many people cough, but the treatment for lung cancer and a cold are very different.  That's because these treatments reflect the "etiology" or cause of the illness.  By addressing the cause of the illness, doctors attempt to cure the underlying illness rather than apply window dressing to its symptoms. 
The last thing Lyme patients need is to be thrown into the pile of diseases with no cure and no known cause.  Instead, we need to quit beating around the bush and find better treatments for a disease caused by the Lyme bacteria with perhaps a stew of other tick-borne pathogens.  Patients who have tried symptomatic relief know it leads nowhere with this illness.  When bacteria are present, symptomatic relief allows an infection to progress unabated. 
For Lyme patients asked to join the crowd of other waste basket diseases with no hope of cure, I suggest you sit this one out.  When it comes to disease, knowing the cause is half of the equation.  Stepping back into the dark—as though the bacteria itself had not been identified—would set back the course of science in Lyme disease decades.  Patients given symptomatic relief without addressing the cause remain ill.  They may, however, be easier for the physician to manage.  A taming of the beast so to speak.  No MUS, No Fuss?  No way!
Please check my blog for more to come!   www.lymepolicywonk.com .
If you are not a member of CALDA, please take a moment to join and support our good work!
Lorraine Johnson, JD, MBA
Lymepolicywonk.com