Update on girl with Lyme who was blessed by the pope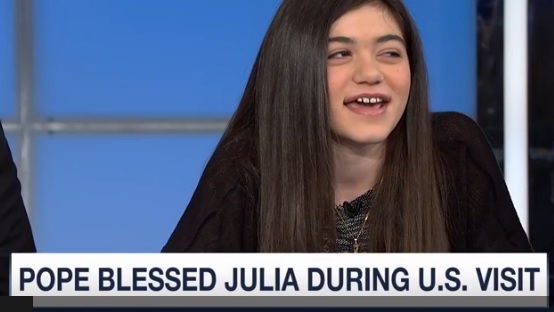 In September, a 12-year-old girl with Lyme disease was blessed by Pope Francis during his visit to the US. Since then, various news media outlets have followed her story, spotlighting her insurance company's refusal to pay for needed Lyme treatment.
On December 20, MSNBC's Alex Witt interviewed young Julia Bruzzese and her parents live in the studio.