TOUCHED BY LYME: Lyme moms to meet with Canadian Health Minister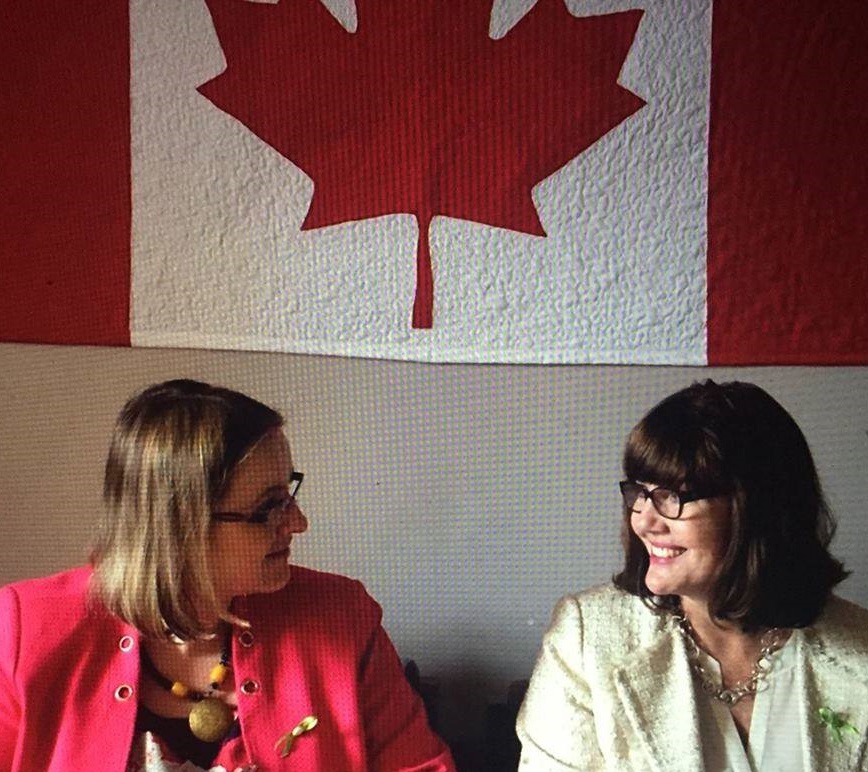 A few months ago, I wrote about two Canadian mothers with Lyme disease—nurse Sue Faber and attorney Jennifer Kravis—and their Lyme Letters Canada campaign.
The campaign has gathered thousands of letters from Canadian Lyme patients, addressed to Federal Minister of Health Jane Philpott.
Now, the Honorable Jane Philpott has agreed to meet with them in person on September 14, 2017.
Faber writes on her Facebook page:
When I got the email invitation I just sat there and thanked God – we have been asking for six months straight – and here it is, the door has opened. We will be hand-delivering all the letters written through the Lyme Letters Campaign and we will be sharing the truth and reality what Lyme sufferers are facing across this country.
If you would like your letter of support for a family member, or your personal story to be included, there is still time. Please email your letter to lymeletterscanada@gmail.com.
There is a collection of letters just about children and there are letters from virtually every province. Please amplify our collective voice by sharing your story too. It matters. Your suffering, struggle, denial of care matters. There is Hope!
The deadline for letters is September 1, to allow time for printing and sorting.
Please be sure to include your home address on the letter if you want a response from the Minister's office. Please also let the group know if they can print an additional copy of your letter to share with media and other government officials in the future.
TOUCHED BY LYME is written by Dorothy Kupcha Leland, LymeDisease.org's VP for Education and Outreach. She is co-author of When Your Child Has Lyme Disease: A Parent's Survival Guide. Contact her at dleland@lymedisease.org