TOUCHED BY LYME: CDC ignores ethics, attacks "chronic Lyme"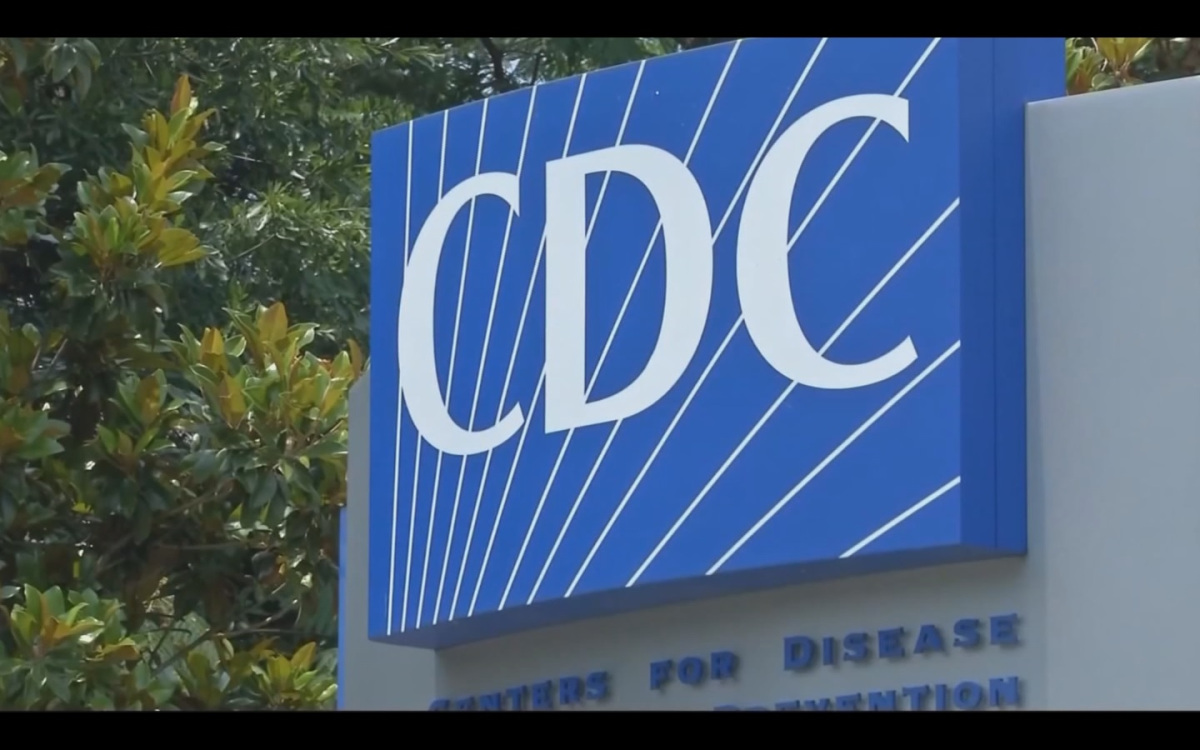 This week, CDC employees published an article about five patients who had "adverse effects" after undergoing "unproven" treatments for Lyme disease.
What they failed to disclose, however, is that their report was based on questionable research conducted by the CDC–research that formed the basis of an ethics complaint filed against the agency by LymeDisease.org in 2014.
And the Washington Post stepped right up to do the CDC's bidding, producing a major article under the headline "Dangerous unproven treatments for 'chronic Lyme disease' are on the rise."
The Post article shills for one side of a contentious issue without even asking the other side for comment.
And people with Lyme disease, along with their doctors and advocates, are the ones who will suffer mightily from it.
Now for some context
The CDC unleashed its latest salvo against the Lyme community in its online Morbidity and Mortality Weekly Report (MMWR) entitled "Serious Bacterial Infections Acquired During Treatment of Patients Given a Diagnosis of Chronic Lyme Disease."
In it, two CDC employees and several IDSA doctors put forth five cases of people who had "adverse effects" from "unproven" chronic Lyme treatment, including some who died. The article states:
These cases highlight the severity and scope of adverse effects that can be caused by the use of unproven treatments for chronic Lyme disease. In addition to the dangers associated with inappropriate antibiotic use, such as selection of antibiotic-resistant bacteria, these treatments can lead to injuries related to unnecessary procedures, bacteremia and resulting metastatic infection, venous thromboses, and missed opportunities to diagnose and treat the actual underlying cause of the patient's symptoms. 
Wow. The Washington Post agreed that was pretty heady stuff and published an article accepting everything the CDC said as gospel.
Referencing CDC epidemiologist Christina Nelson, MD, reporter Lena H. Sun said in part:
Federal health officials don't know the number of people who undergo treatments for chronic Lyme disease or the complications that result from such treatments. But based on information received in the past three years from state and local health departments, and from clinicians who have treated patients who have become very sick as a result of these treatments, "we really have a sense that both the treatment and scope are broadening," Nelson said. 
"Health-care providers are seeing the fallout," she said. "These treatments are really dangerous. This is just the tip of a very large iceberg that no one is talking about."
Let's look at some of the background of how Nelson came to receive this information and how she found her co-authors.
In 2013, Dr. Raphael Stricker and Lorraine Johnson (CEO of LymeDisease.org) published a letter via PubMed Commons, taking issue with a previous letter about a woman who had died from Clostridium difficile after being treated for Lyme disease. Stricker and Johnson said in part: 
Rather than focusing on patient-specific risk factors and prevention of antibiotic-related complications, the authors preach about the dangers of treating Lyme disease outside the controversial guidelines of the Infectious Diseases Society of America (IDSA), which were the subject of an antitrust investigation by the Connecticut Attorney General. In doing so, the authors exaggerate the risks of treating Lyme disease and ignore the risks of failing to treat an ongoing spirochetal infection that may cause disability equivalent to congestive heart failure, and even death. Consequently, the emphasis of the case report is misguided and ultimately detrimental to patient care.
Shortly after that, the CDC's Christina Nelson sent an email to the Infectious Disease Association of California (an IDSA affiliate), asking doctors to provide examples of people who have been "misdiagnosed with chronic Lyme disease and/or had adverse effects due to treatment of chronic LD." (She probably contacted ID docs in other states as well.)
She stated in the email: "There are some case reports describing serious adverse effects…but it would be helpful to add to the literature to better portray the risks and burden of complications."
In other words, she was on a fishing expedition, trolling for case studies to support her pre-determined conclusions. She offered a reward to anyone who complied with her request—co-authorship of the article she planned to write.
This is how CDC employees conduct research into Lyme disease treatment? They solicit input from only one side of a highly contentious medical debate, they dangle the incentive of a prestigious co-authorship to anyone who comes across with the goods, and all the while totally ignore the consequences of failing to treat desperately ill people who face serious disability and perhaps death?
Even the CDC admits that people can die from Lyme carditis. So, Lyme patients and their doctors have to balance the risks of doing little or nothing—the choices offered by the IDSA/CDC axis—and undertaking treatments that are not without risks of their own.
It's called risk/benefit analysis—and people do this in medical settings all the time. Treatments for cancer and AIDS also "can lead to injuries related to unnecessary procedures, bacteremia and resulting metastatic infection, [and] venous thromboses," as Nelson's article described Lyme. Is the CDC expressing outrage about that? Um, no.
LymeDisease.org's ethics complaint against the CDC
In 2014, LymeDisease.org filed an ethics complaint with the CDC, based on Nelson's email. The letter to the CDC from Lorraine Johnson stated in part:
Dr. Nelson is asking for anecdotal evidence intended for a case report that, because it only requests risks, will necessarily over-emphasize and exaggerate the risks associated with treatment. The risk of treatment is extremely context sensitive. The question is whether the risks of treatment are warranted given the potential benefits, the availability of other treatment options, the severity of the patient's presentation, and the risk tolerance of the individual patient.  
By asking for an assessment of treatment risks only, Dr. Nelson is framing the issue such that it leaves out the other half of the equation in a risk/benefit assessment. She is also excluding a question critical to patients who suffer a profoundly diminished quality of life due to their illness, namely the risk of not treating.
Johnson went on to call Nelson's solicitation of anecdotal adverse events related to Lyme treatment "a highly inappropriate partisan act of favoritism toward the IDSA viewpoint at the expense of critical stakeholders—Lyme disease patients and their treating physicians—and an attack on the ILADS viewpoints."
It's been more than three years and the CDC has not seen fit to respond to the complaint.
The Washington Post's role in all this
Which now brings us back to the Washington Post article, which summarizes the MMWR report and includes quotes from Christina Nelson. It throws around terms like "dangerous and often expensive treatments that do not work" and "alternative medicine clinics or practitioners who sometimes identify themselves as Lyme disease specialists, or 'Lyme literate' doctors, who may subject patients to a host of unproven treatments."
Okay. That's an accurate assessment of the CDC's views on the matter. But what about the other side of the story?
The article gives no indication that the reporter made any effort to contact ILADS or give any insight regarding the other side of this polarizing medical debate. It appears that the reporter accepted everything that the CDC handed out as if it was received wisdom from on high–no need to question anything or offer a differing point of view.
The Post's online article also embeds an egregious video produced by the CDC in late 2014, spuriously claiming that a chronic Lyme diagnosis can lead to "permanent damage or death." (Click here to read the blog I wrote about it at the time.)
Because that's the nature of such things, the latest MMWR and Washington Post articles have begun to ping-pong through different news outlets and the internet, under headlines such as:
Report reveals years of suffering, death from therapies for "chronic Lyme"
Unproven Treatments for 'Chronic Lyme Disease' Lead to Severe Infections
I anticipate there will be much more coverage of that ilk.
All this leave Lyme patients in a world of hurt—where too many of them reside already, alas.
This latest action by the CDC will continue to make it difficult—perhaps impossible—for people suffering from Lyme disease to get the care they need to get well.
It boils down to one simple fact. The federal agency charged with protecting the nation's health continues to work against the interests of citizens unlucky enough to be nailed by a Lyme-infected tick.
TOUCHED BY LYME is written by Dorothy Kupcha Leland, LymeDisease.org's VP for Education and Outreach. She is co-author of When Your Child Has Lyme Disease: A Parent's Survival Guide. Contact her at dleland@lymedisease.org.