TOUCHED BY LYME: Taking back the Lyme research agenda, one project at a time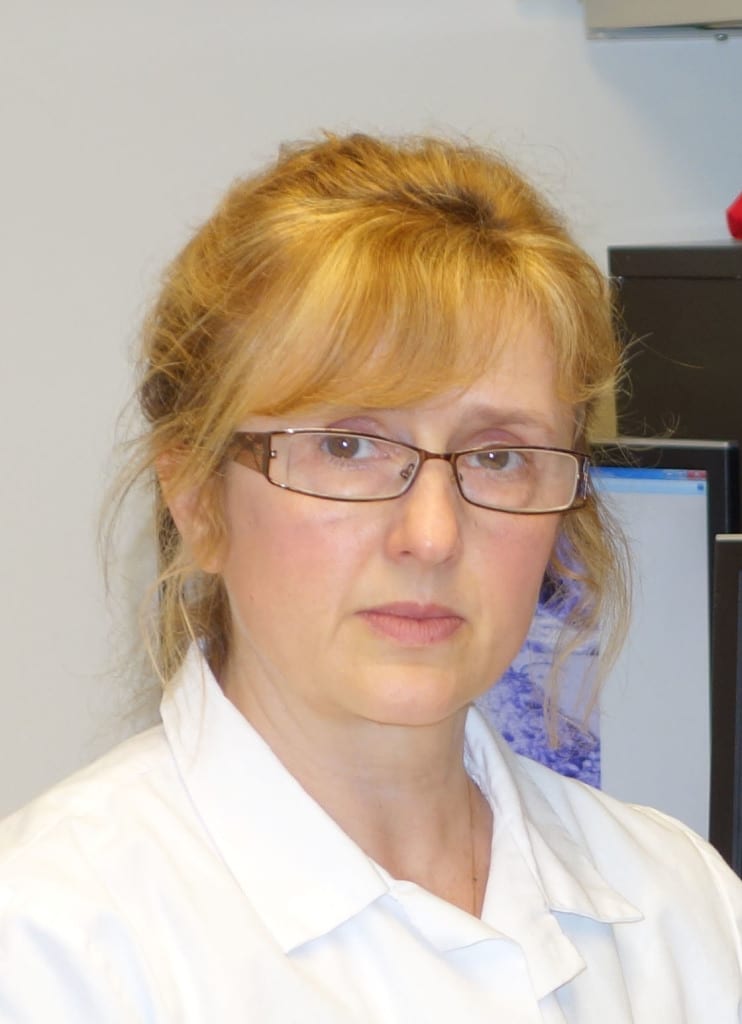 How the Lyme community stepped up–with donations big and small–to buy a sophisticated microscope and support the groundbreaking research of Dr. Eva Sapi. (Pssst: still time to donate!)
More than 20 years of government-funded Lyme disease research hasn't brought us any closer to a cure. Basically, the same folks who created the IDSA Lyme guidelines–which systematically deny care to thousands of Lyme patients every year–also have a lock on government-funded Lyme research money. This results in dead-end projects that waste time and money and do nothing to help suffering Lyme patients.
That's why we support the trailblazing Lyme research of Dr. Eva Sapi, of the University of New Haven. She has made great strides towards solving the puzzle of Lyme disease—developing new culture techniques, investigating how antibiotics affect all forms of the Lyme bacteria, and examining the role of biofilms in Lyme. She is committed to finding out why the Lyme bacteria can persist in the face of antibiotic treatment, which is critical to finding a cure.
A few months ago, we found out she needed a new piece of equipment–an atomic force microscope–to take her research to the next level. This sophisticated instrument can magnify the Lyme spirochete 1000 times more than standard microscopes, allowing her to observe many live forms of Borrelia under many different conditions.
One of these babies costs about $110,000. We contacted some of our donors privately, asking if they wanted to help out. Some generous people answered that call, and by April,  we needed only $20,000 more to complete the purchase.
On May 1, in honor of Lyme Awareness Month, we launched a fundraising page, asking members of the Lyme community to help us close the gap and buy the microscope. Via donations big and small, the needed $20,000 was raised in three days!
Since people still wanted to donate, we pledged that all additional funds raised via that page will go towards Dr. Sapi's first research project with the new microscope, aimed at unlocking the secrets of Lyme biofilms. More people donated, bringing the current amount raised on the page to more than $30,000.
You guys are great!
The fundraising page will be active until the end of June. I repeat, after the purchase of the microscope, all additional money raised via this channel will go to support Dr. Sapi's research.
Think we can hit $40,000?
Click here to go to the fundraising page.
TOUCHED BY LYME is written by Dorothy Kupcha Leland, LymeDisease.org's VP for Education and Outreach. Contact her at dleland@lymedisease.org.