TOUCHED BY LYME: Reporting in from ILADS conference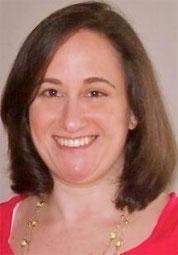 Guest blogger Jennifer Crystal filed this from the 2012 ILADS conference in Boston.
"So, where do you practice?"
This was the first question someone asked me when I sat down to lunch today at the ILADS conference. Since the conference is primarily geared towards medical practitioners, the question was a logical one. However, I am not a doctor, not even on TV (though I have, at times, played one in my own life, a role most Lymies can understand). The roles I play in real life, a journalist and a patient, are ones that I am honored to bring to the ILADS table.
The theme of the 13th annual ILADS conference, the largest Lyme disease conference ever held, is Evidence Based Medicine. As we know all too well from the IDSA/ILADS debate, insurance battles and rejected disability claims, evidence is paramount in proving that chronic Lyme exists and in subsequently ensuring adequate care for patients. But as presenter Lorraine Johnson pointed out, "the road from evidence to recommendations is paved in values." From her perspective as an attorney advocate on issues related to the medico-legal and ethical aspects of Lyme disease, evidence, clinical expertise and patient values should co-exist, as on a Venn diagram, when making diagnostic and treatment decisions. As a patient, this is music to my ears.
Just half a day into the conference, I've already spoken with so many people whose chief frustration is that Lyme patients and their needs are not being heard. "Lyme patients need advocates," NP Hilary Schlinger, a midwife from New Mexico, said to me over dinner last night. Dorothy, her husband Bob and I had the good fortune to dine with Hilary and Dr. Raj Patel. The conversation jumped from difficult cases, to diagnostic and treatment methods, to the financial duress of living with a chronic illness.
Dr. Patel noted that for all of the different opinions and theories out there, at the end of the day, "it comes down to the patient." He spoke of medicine as a learned art, asserting that an experienced doctor will be able to go beyond textbook diagnosis, to understand his/her patient as a person and figure out the best methods to holistically treat that individual. It is this kind of care that has made me well enough to be where I am today, to be physically and cognitively well enough to attend this conference, and to be the voice of the patient at the table. I am humbled to have this opportunity. As a journalist, I feel it is my duty to bridge whatever gaps may exist between the medical community and its patients, and that's what I hope to do in continuing to bring the patient perspective of the ILADS conference to this blog. Stay tuned for more on specific sessions and personal take-aways from the experience.
But first, a nap. J