Ticks, birds and Lyme disease–it's complicated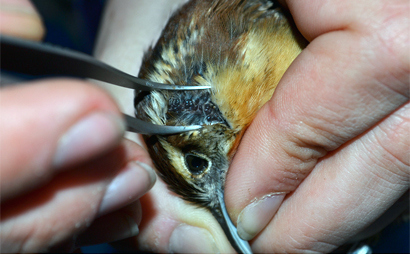 An article in Entomology Today explains how even ticks who don't bite humans–including one called I. affinis–play a role in the spread of Lyme disease.
By Meredith Swett Walker, Nov. 23, 2015:
Although I. affinis doesn't bite humans, it is the "primary maintenance vector" of B. burgdorferi in the southeastern U.S. Like the blacklegged tick, immature I. affinis feed on birds and rodents, and adults feed on larger mammals like deer. So while I. affinis can't infect humans with B. burgdorferi, it can spread it amongst the wild animal population and increase the reservoir of the pathogen. READ MORE.