Lyme disease in Hawaii: one patient's story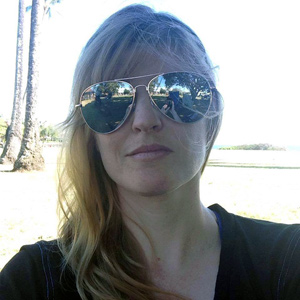 From the Ticked Off Music Fest:
While Hawaii's recent dengue fever outbreak has caused beaches to close and stores to sell out of mosquito repellent, a different disease is causing pain and suffering for island residents.
Heather Cameron from Kauai was infected on the mainland when she was a child and has struggled with misdiagnosis and unsuccessful treatment protocols in Hawaii for decades.
Thousands of Hawaii's residents have contracted Lyme disease while traveling to the mainland or elsewhere overseas. When they return home, they face misdiagnosis, false negative tests, and limited treatment options.
This is exactly what happened to Heather Cameron of Lihue on the island of Kauai. Cameron, 41, contracted the disease as a child while living on the mainland. With no memory of a tick bite or bull's-eye rash, she was misdiagnosed for years.
"Many doctors on the islands missed what is really wrong," she says. "They said it's 'all in my head,' time and time again. One misdiagnosed me with bipolar disorder."
When caught early, Lyme disease can be successfully treated within a few weeks with antibiotics. If left untreated, however, the corkscrew-shaped bacteria Borrelia burgdorferi that causes Lyme disease "drills" into muscles and tissues, causing a chronically debilitating condition that is difficult to detect and treat. In Cameron's case, the illness left her bed-ridden and requiring the help of a walking cane.
"I am rarely able to go outside in the elements without a flare-up of my symptoms, much less participate in ocean swimming and hiking," she says.
A Google search for "Lyme disease, Hawaii" yields hundreds of results pushing the same myth: that you can't catch Lyme disease in the 50th state.
This claim is refuted by the International Lyme and Associated Diseases Society, which says ticks known to carry Lyme disease have been identified in all 50 states. And new studies, like the one by University of North Florida professor Dr. Kerry Clark, are finding Lyme in new areas of the country.
In his research published in 2014, Clark tested blood samples from people and animals in southern states — areas not typically known for Lyme — and found 42% of his 215 subjects tested positive for Borrelia burgdorferi. In 2013, Clark published findings that the lone star tick, formerly believed to be incapable of transmitting Lyme disease to humans, might actually be doing so.
With years of research left to do, people currently battling Lyme are left with few options, especially when they live in states like Hawaii where doctors are less familiar with the disease. Gregg Kirk, a Lyme survivor from Connecticut, is out to change that.
Kirk is the founder of the Ticked Off Music Fest, a nation-wide concert series aimed at raising awareness of Lyme disease and funds for the Ticked Off Foundation's patient fund. The next iteration of the fest will take place January 23, 2016 at the Blaisdell Center in Honolulu and will feature performances by Hawaii-based reggae star Mike Love and Les Stroud, star of the hit TV series Survivorman.
Kirk says that the festival, which will also include keynote speakers, informational booths, and educational components for doctors and Lyme patients, will be the first of its kind in Hawaii.
"We want Lyme survivors in Hawaii to know they are not alone," Kirk says. "Each month, we see new research coming out that refutes the myth that Lyme is just an 'East Coast' issue. We already know the western black legged tick, which is prevalent throughout California, can transmit Lyme. More research needs to be done in Hawaii."
Click for more information about the Ticked Off Music Fest and to buy tickets.