The FDA and Lyme Disease Testing—FDA is Listening, but Does it Matter?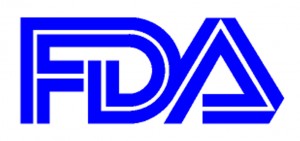 In August last year, I blogged about new FDA guidance on laboratory developed tests and how these might restrict access to diagnosis and care for Lyme patients. Many patients with Lyme disease rely on laboratory developed tests, for example, the IGeneX western blot. Since that time, I have met with the FDA twice and LymeDisease.org conducted a survey which drew close to 8,000 responses. The results of that survey were presented to the FDA in our meetings and by Dr. Elizabeth Maloney at the FDA public hearing in January. On January 29th, LDo submitted official public comments to the FDA proposal.
The agency wants to require FDA authorization for laboratory developed tests which are currently overseen by CLIA (Clinical Laboratory Improvement Amendments) and CMS (Centers for Medicare & Medicaid Services).  The FDA says this will protect patients—that FDA oversight will ensure that tests are effective and safe. We believe FDA oversight will do neither. As our survey results found, Lyme patients oppose FDA intervention in testing for good reasons.
Are FDA Authorized Lyme Tests Effective?  Why does the FDA say that approved tests are effective?  It turns out the FDA has two ways of authorizing tests.  Some must demonstrate effectiveness—that they in fact detect disease.  These are "FDA approved" tests.  Others must only demonstrate that they are "equivalent" to a test that  the FDA has already authorized.  These are called "FDA cleared" tests.  In Lyme disease, there are no FDA approved tests.  All tests are simply cleared as being equivalent to another—equally bad—test.  In Lyme disease, these tests miss roughly half of Lyme cases because they are insensitive. In our conversation with the FDA, officials acknowledged that when equivalent tests are equally bad, the quality bar for testing is set very low.  However, they were unwilling to require that currently cleared FDA tests be re-evaluated to demonstrate that they are effective at diagnosing the disease.
Does the FDA Have Good Systems for Tracking Lab Test Safety?  The other claim the FDA makes is that if all tests must be FDA approved, we can track "adverse events." Supposedly, this means that patients can file a complaint if a lab test for Lyme  fails to detect the disease. However, this system does not work for Lyme disease tests (and presumably other tests) because patients are tested by "middle men", like LabCorp, who don't actually develop the test. One physician spent two weeks trying the track down the tests used by different middle men without success. The result is that although patients can file a complaint, if they cannot specify the lab test that was faulty, the FDA only receives complaints against "unknown" lab tests.  In the end, bad lab tests cannot be tracked and their developers cannot be held accountable.  In our conversation with the FDA, they acknowledged that the adverse event tracking system had problems.  But, again, they were unwilling to address the problems. So much for the FDA ensuring the effectiveness and safety of lab tests.
What About Using Expert Panels or FDA Accredited Third Party Reviewer to Authorize Laboratory Tests Currently on the Market? FDA says that it intends to utilize FDA-accredited third party review of laboratory tests (class II).  The problem here is that third party reviewers are not accountable to the public as the government is.  They do not have the same requirements for openness, transparency, or even managing conflicts of interests appropriately. In the Lyme community, we know that expert panels and third party reviewers are not necessarily impartial.  In Lyme disease, we have seen expert panels which are riddled with conflicts of interest and medical specialty society loyalty bias.  These are not disinterested or impartial panels. They are old boys' clubs.
What Do Patients Have to Say About the FDA Proposed Guidance? Patients are concerned about false negative tests and the need for innovation. More than 50% of Lyme patients report having been denied a diagnosis due to negative serology (blood tests). Over 75% stated that a positive laboratory test was important or very important for diagnosis and treatment, while 60% said it was important for insurance coverage. The fact is that for Lyme patients testing is the gateway to diagnosis, treatment and insurance coverage.
The FDA assumes that the greatest risk to patients is associated with false positive test results, leading to misdiagnosis and treatment for a condition that the patient does not have. However, patients with a poor quality of life—those who are unable to work or who are on disability as many Lyme patients are—know that the risk of failing to diagnose and treat is the greater problem. Over 50% of Lyme patients reported having been diagnosed with another condition (e.g. fibromyalgia, chronic fatigue syndrome, depression, or neurodegenerative disease) that later turned out to be caused by Lyme disease. 98% said the greatest risk to patients was not being diagnosed and treated when you have Lyme disease.  When asked to weigh the importance of innovation in Lyme testing against the importance of making sure tests were rigorously evaluated, 89% viewed innovation as more important.
Only two government agencies are required by law to be "patient-centered," the FDA and the Patient Centered Outcomes Research Institute (PCORI).   Will the FDA step up to the plate and take patient concerns about the proposed guidance seriously?
You can read our entire comment letter to the FDA here. My previous posts on the proposed guidance are here and here.
The LYME POLICY WONK blog is written by Lorraine Johnson, JD, MBA, who is the Chief Executive Officer of LymeDisease.org, formerly CALDA. Contact her at lbjohnson@lymedisease.org. On Twitter, follow her @lymepolicywonk.