Connecting with other "teen Lyme-a-beans"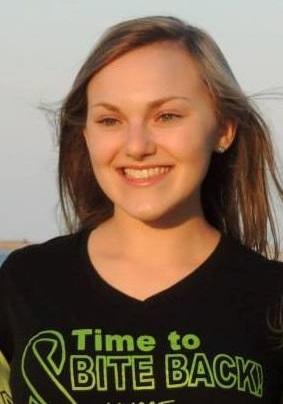 Guest blogger Cassidy Colbert talks about why teens with Lyme disease need the support of others in the same boat.
Hi! I'm Cassidy, I am 17 and I have chronic Lyme disease. My Lyme journey began in May of 2012, when I first started showing symptoms – an excruciating headache and stiff neck. In October of that year, after a plethora of misdiagnoses, I was diagnosed with chronic Lyme disease. Going through this disease is hard, especially when you are a teenager.
I am in plenty of Lyme groups with adults on Facebook, but they don't have the same issues that I do. These adults would be talking about missing their job, which I don't have, or missing time with their kids, which I don't have, either. In January of 2013, I started getting really depressed, and I just needed someone who understood my issues.
That's when I decided to make a Facebook group for teens to connect called "Teens With Lyme." Every day I would get on my computer and there would be more and more requests to join the group. Now there are 152 members and counting! We talk about all kinds of things.
When the new school year started, kids in the group were feeling really down and everyone was posting about it. We all know exactly what the other one is talking about. When one person says "I missed so much school last year and I don't want that to happen again," we all understand. When someone says "I don't have any friends anymore," we all understand.
In the group we also talk about symptoms, medicines, and doctors. When someone is starting a new protocol and they are scared, we all try and help them by letting them know if we've tried it and if it helped.  When someone has a weird symptom that they have never had before, we all let them know if we've had it  (which most of the time we have), and what helped it.
These people know everything about me and I know everything about them. We are all friends. We follow each other on every social media. These 152 fighters are my best friends; we text, and Facetime, and even send presents. When one person is having a bad day, we all try to pick them up with words of encouragement. Without all the support and help from my teen "lymeabeans," I don't know where I would be.  We are one big lymie family and I wouldn't have it any other way.
Please check out our "family" video biting back against Lyme disease!

Cassidy Colbert, a senior in high school, lives in Maryland. She plans to major in communications, minor in business, and advocate for people with Lyme disease. She can be contacted at teensbitingback@gmail.com .