Thanksgiving in the Lyme world, 2014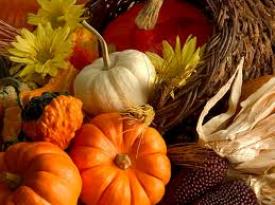 Along with new and continuing challenges for the Lyme community, there is also much to be grateful for this Thanksgiving season.
.
Here's some of what we're thankful for this holiday season:
Celebrities turn spotlight on Lyme
Debbie Gibson, Daryl Hall, Yolanda Foster, Amy Tan, basketball player Elena Delle Donne, Olympic skier Angeli VanLaanen, Baseball Hall of Famer Tom Seaver…these are just a few of the well-known personalities who have shared their Lyme stories in the media. Our thanks to all of them!
Lyme films inspire and inform
Since 2008, UNDER OUR SKIN has brought international visibility to the hidden suffering of Lyme disease. Its 2014 sequel, EMERGENCE, updates the story and continues to spread the message. Our gratitude to filmmaker Andy Abrahams Wilson and his organization.
New ILADS treatment guidelines
The new ILADS treatment guidelines for Lyme disease promote options and informed choice. Instead of giving one-size-fits-all recommendations (like the IDSA guidelines) they encourage doctors to tailor the treatment to the patient's individual situation.
Promising Research
Supported in part by a grant from LymeDisease.org, scientists at Johns Hopkins have developed a test to help determine which drugs are most effective against Lyme disease.
6000+ Lyme patients have taken our FDA survey
Surveys are one way for patient opinions to be heard. The FDA wants to change its regulations regarding available Lyme tests in the United States–and we're sharing your views on the subject.
.
We're grateful to you, members and friends of LymeDisease.org. With your support, we continue our efforts to empower Lyme patients through advocacy, education and research.