Thanksgiving in the Lyme World, 2013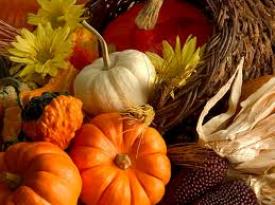 Along with new and continuing challenges for the Lyme community, there is also much to be grateful for. Here's our Thanksgiving gratitude list.
.
.
.
Lyme media coverage reaches all-time high
2013 saw major articles about Lyme disease in The New Yorker, the New York Times, the Poughkeepsie Journal, the Boston Globe, the Huffington Post and more. Additional coverage resulted when CDC boosted its estimate of annual Lyme cases from 30,000 to 300,000. This helped elevate the national conversation about Lyme disease to a new level.
Spring and autumn saw big Lyme demonstrations
More than 30 countries and 37 states participated in May's Worldwide Lyme Disease Protest. Photo at left is from  New York City rally, which featured Dr. Kenneth Liegner and other prominent speakers. The events were strongly highlighted on Facebook and Twitter, helping to energize Lyme activism globally.
In October, activists gathered outside the IDSA's annual conference in San Francisco, protesting that groups highly restrictive Lyme guidelines. Two weeks later, a Lymewalk and rally were held in San Diego, in conjunction with the annual ILADS conference.
Lyme community supports researcher Dr. Eva Sapi
Donations big and small added up to $150,000 to purchase an atomic force microscope specially designed to study Lyme spirochetes, and give other support to groundbreaking Lyme research of Dr. Eva Sapi.
Yolanda Foster emerges as Lyme spokesperson
Whenever Yolanda Foster, cast member of TV's "Real Housewives of Beverly Hills,"  tweets about her struggle with Lyme disease, the story gets picked up by the media and reaches a wide audience. For instance, the Lyme Times cover story on Foster was posted on entertainment website "Wetpaint," which has 15 million unique visitors per month.
We're grateful for you, members and friends of LymeDisease.org!
With your support, we continue our efforts to empower Lyme patients through advocacy, education and research. Join LymeDisease.org and receive quarterly issues of the Lyme Times.