Thanksgiving in the Lyme world, 2012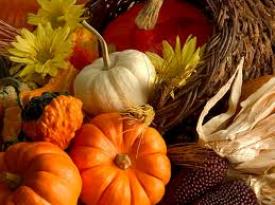 Along with new and continuing challenges for the Lyme community, there is also much to be grateful for. Here's our Thanksgiving gratitude list.
Embers study finally published (after more than a decade!) Findings refute IDSA's view of chronic Lyme
A study by Drs. Monica Embers, Stephen Barthold and colleagues found that the bacteria that cause Lyme disease, Borrelia burgdorferi, persist in monkeys after antibiotic treatment. The groundbreaking study essentially dismantled much of the science the IDSA relies on in their Lyme guidelines. Click here to read more about it.
Heightened interest in Lyme disease by federal lawmakers
CT Senator Richard Blumenthal, NY Senator Kirsten Gillibrand, NJ Congressman Chris Smith, and NY Congressman Chris Gibson headed up different hearings and forums that looked into the impact of the Lyme disease, bringing important information to light and broadening the national conversation about Lyme disease.
Increased media coverage of the controversies surrounding Lyme disease
In June, Boston radio station WBUR aired a week-long series about Lyme disease. In August, New York state's Poughkeepsie Journal began an on-going series about Lyme disease by investigative journalist Mary Beth Pfeiffer. It  may be the most comprehensive treatment of the subject ever undertaken by a newspaper. In addition, TV's Dr. Phil Show and 20/20 both aired national programs related to Lyme disease this year.
Lyme patient activism heats up
LymeDisease.org
's protest demonstration outside IDSA's October convention in San Diego drew attention and shows of support from around the country. (Click here for more about the truck shown here.) 2012 also saw sizable Lyme rallies in Australia and France.
Rallies, letter-writing campaigns, and educational forums are some of the ways activists raise the profile of Lyme disease.
Becoming informed and staying connected are critically important to the Lyme community. More patients than ever are helping themselves and each other by joining our
network of
on-line state support groups. They keep abreast of Lyme news via  The Lyme Times, as well as our
blogs
,
Facebook page
and  
Twitter
.
With your support, we continue our efforts to empower Lyme patients through advocacy, education and research. To join LymeDisease.org and receive quarterly issues of the Lyme Times, click here.