NEWS: Stanford researchers recruiting chronic Lyme patients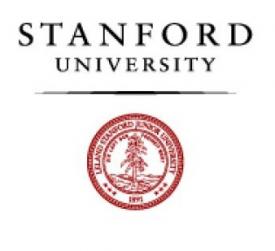 Stanford University is looking for chronic Lyme patients for a study that is partially funded by CALDA.
This is info from a flyer from Stanford University:
Immune Responses and Symptoms in Lyme
Disease Patients and Healthy Controls
Stanford University
Are you interested in participating in a research project at Stanford University researching Lyme disease?
                              You could be included in this important research if you:
·

       

have been diagnosed with Lyme disease
·

       

are an adult aged 21 years or older
·

       

speak and read English
·

       

have never been homeless
·

       

since 2005 have not taken antibiotics everyday for 2 consecutive years
·

       

allow for your medical record to be reviewed within this provider's office for diagnoses and lab results
This study will evaluate and compare the sensitivity of various Lyme disease tests to their clinical diagnoses and test results of persons who are healthy and have never been diagnosed with Lyme disease.
Participants will have their blood drawn for diagnostic tests used for Lyme disease.
Following this, they will complete questionnaires related to quality of life,
demographics, distress, medical symptoms and treatment, coping and pain during a one-time 2 to 3 hour visit at Stanford University.
By participating in this study you will:
§

 

Contribute valuable information that may benefit adults living with Lyme disease
§

 

Receive a one-time $50 payment
If you are interested in learning more about this exciting study, please contact:
Alexandra Aylward, Project Coordinator 650-725-5590
Cheryl Koopman, Principal Investigator
For general information regarding questions, concerns, or complaints about research, research related injury, or the rights of research participants, please call (650) 723-5244 or toll-free 1-866-680-2906, or write to the
Administrative Panel on Human Subjects in Medical Research, Administrative Panels Office, Stanford
University, Stanford, CA 94305-5401
 This study is funded jointly by the CALDA, Turn the Corner, the John and Nancy Jo Cappetta Foundation and an anonymous donor.