Staging of Morgellons disease holds promise of better treatments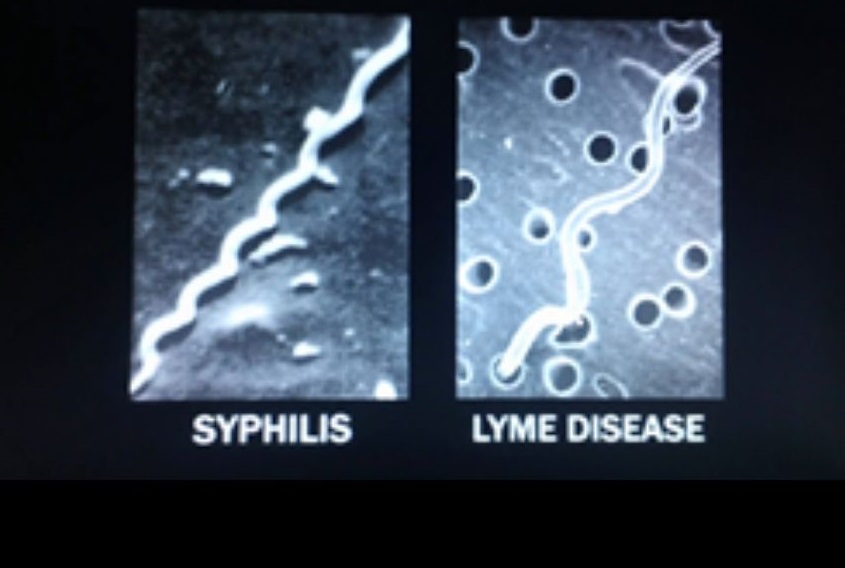 Morgellons disease is a controversial illness associated with Lyme disease. It is caused by infection with a type of corkscrew-shaped bacteria known as a spirochete.
A new study describes a staging system for this mysterious skin disease based on medical experience with syphilis, another spirochete-related infection. The study was published in the prestigious journal Clinical Cosmetic and Investigational Dermatology .
The key diagnostic feature of Morgellons disease is the presence of unusual, often colorful filaments found in skin lesions. These characteristic fibers are sometimes incorrectly identified as self-implanted textile fibers in delusional patients.
Earlier studies have shown that the filaments are composed of human proteins related to infection with the spirochete that causes Lyme disease, Borrelia burgdorferi. The new study points to similarities between Morgellons disease and the skin pathology seen with Treponema pallidum, the spirochete that causes syphilis.
International collaboration
An international team of collaborators co-authored this important new paper. Researchers included microbiologist Marianne Middelveen from Atkins Veterinary Services and pathologist Roberto Martinez from Martinez Veterinary Services, Calgary, Canada; molecular biologists Eva Sapi from University of New Haven, West Haven, CT, USA, and Jennie Burke from Australian Biologics Laboratory, Sydney, Australia; laboratory director Jyotsna Shah from IGeneX Laboratory, Milpitas, CA, USA; clinician Carsten Nicolaus from BCA-Clinic, Augsburg, Germany; and clinicians Melissa Fesler and Raphael Stricker from Union Square Medical Associates, San Francisco, CA, USA.
"The staging system is based on the patterns of Borrelia infection observed in three different stages," explains Middelveen. According to pathologist Martinez, "The patterns of infection are very specific. I cannot understand how anyone could try to pass this infectious process off as delusional," he said.
The unusual filaments characteristic of Morgellons disease were shown to originate in deep skin cell layers in response to infection with the Lyme spirochete. In the most severe cases, Borrelia spirochetes are found inside immune cells called macrophages, cells that are normally responsible for detecting, engulfing and destroying pathogens. The new study points to similarities with skin lesions in syphilis.
"At the very least, the emerging body of evidence clearly demonstrates that society is dealing with a poorly defined chronic bacterial infection similar to syphilis that has affected individuals around the globe," says Stricker. "The staging system will promote recognition and treatment of the disease and ultimately lessen the suffering caused by this challenging illness."
SOURCE OF PRESS RELEASE: Charles. E. Holman Morgellons Disease Foundation