Lyme lawsuit against IDSA and insurers is still "alive, well, and strong"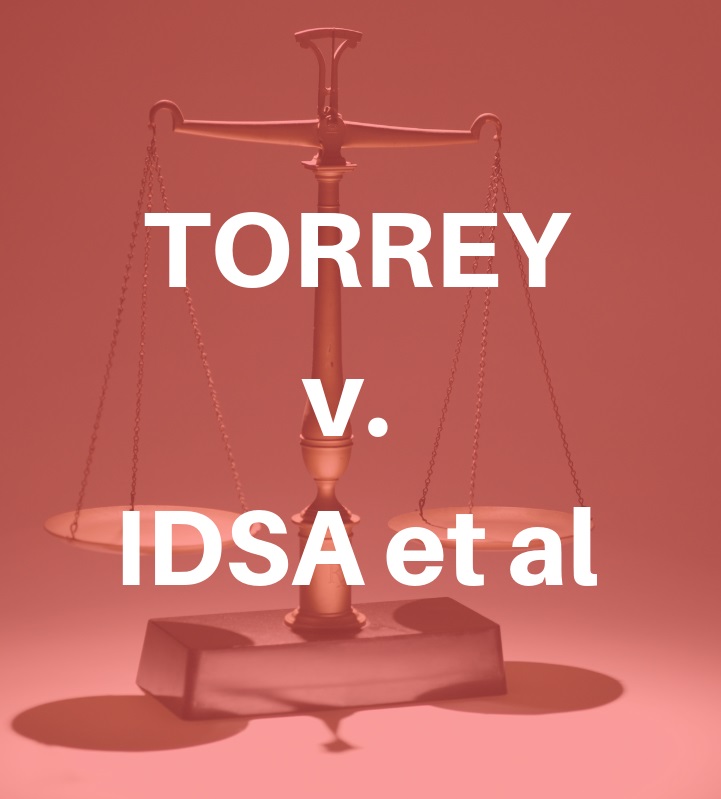 Update from journalist Mary Beth Pfeiffer's Facebook page:
Torrey v. the Infectious Diseases Society of America is alive, well and strong.
The case — charging that the IDSA, five insurance companies, and six physicians conspired to deny care to Lyme disease patients — has cleared a key hurdle.
The judge UPHELD the conspiracy claim under the Racketeer Influenced and Corrupt Organizations Act (RICO).  He REFUSED to dismiss claims against the six doctor defendants, saying the court had jurisdiction.
On Dr. Steere, he said, "It is reasonable to infer that Dr. Steele (sic) received payment from the Insurance Defendants. These allegations are sufficient to state a claim against Dr. Steere."

Another interesting statement: "The Amended Complaint, like the Original Complaint, plausibly alleges that Defendants formed an association-in-fact enterprise and that all Defendants participated in that enterprise."