NEWS: "'Impossible' is not a word a scientist should even say"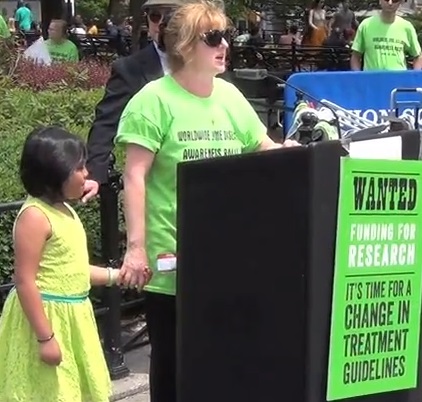 Watch Lyme researcher Dr. Eva Sapi's impassioned speech at the recent New York City Lyme rally.
.
In emotional remarks, Dr. Sapi reminded the crowd that Borrelia burgdorferi (the Lyme spirochete) was discovered thirty years ago, "and yet you are still standing here, waiting for answers."
LymeDisease.org supports Dr. Sapi's groundbreaking Lyme research. Click here to find out how you can help further her important work.
.