NEWS: "Lyme and the Brain" conference a big success in Rhode Island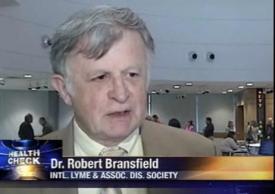 A workshop geared towards mental health professionals explored how Lyme disease can affect the brain in profound ways–psychiatric illness, cognitive problems, even eating disorders. Rhode Island TV station NBC-10 interviewed several of the speakers, including psychiatrist and ILADS president Dr. Bob Bransfield.
Click here to watch Channel 10's news report.