TOUCHED BY LYME: Re-cap of San Diego IDSA Lyme protest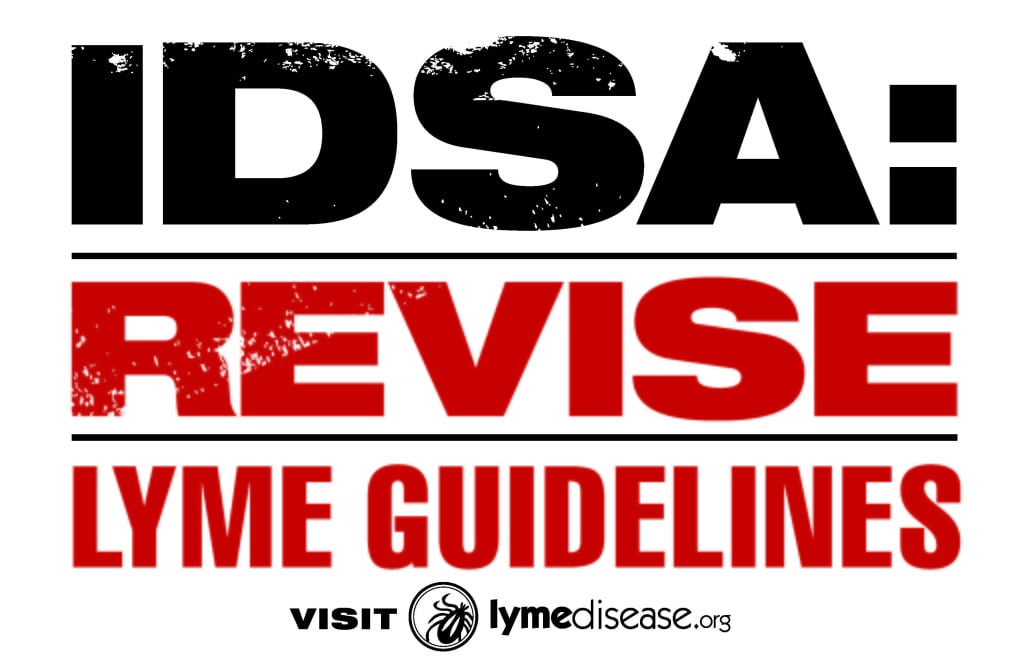 Challenge: how can a small group Lyme activists send a message to a huge group of ID doctors?
The San Diego Convention Center is a massive complex, at least a half mile long, with multiple entrances. For five days last week, it was filled to the brim with doctors attending the Infectious Diseases Society of America's "ID Week" annual meeting—which didn't even offer a session devoted to Lyme disease in its program.
The IDSA's slogan for the week was "Advancing Science, Improving Care," which unfortunately is way off the mark when it comes to how the organization deals with Lyme and other tick-borne infections.
So, our first tactic was to hire a truck with a message that we feel more accurately portrays the situation. (This project was underwritten by a generous donor.)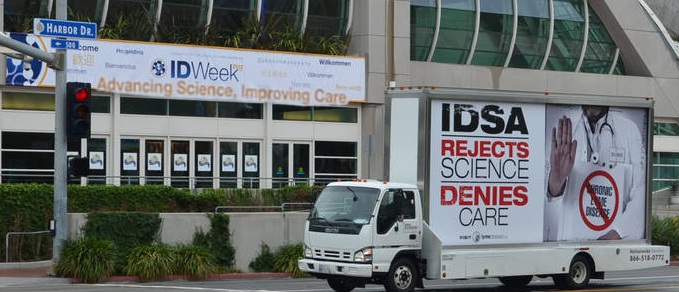 The truck with the ad starting circling the convention center in the morning of opening day—Oct. 17—and kept it up for eight hours a day throughout the conference.
We also put a "splash screen" on our website, along with information about why we protest against the IDSA.

The splash screen itself will go away this week, but a link to the information about the IDSA will stay on our home page for your future reference.
On Saturday, about 50 activists stationed themselves with signs across the street from the convention center. It turned out to be a fortuitous location. Over the three hours of the protest, thousands of conferees streamed out of the big building and crossed the street right in front of us, on their way to lunch in San Diego's Gaslamp Quarter.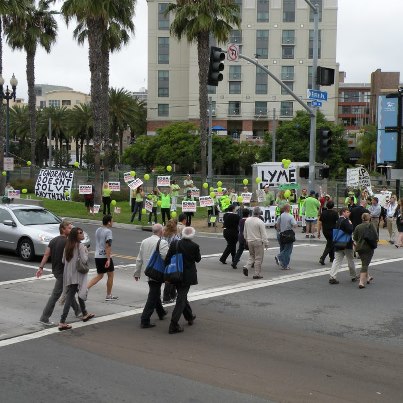 They couldn't help seeing us or hearing our chants. Some stopped to talk. Some took our pictures. Many doctors expressed surprise at the notion there is even a controversy about Lyme treatment. (Don't they know what their own organization is doing?)
Some medical reporters covering the convention interviewed various protesters.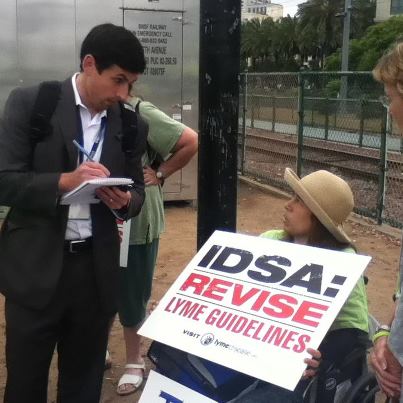 The protestors were an interesting lot. Paul Mall, who organized a similar protest at last year's IDSA conference in Boston, took a 3-day train trip to join us. His booming voice, assisted by a bullhorn, led many of our chants.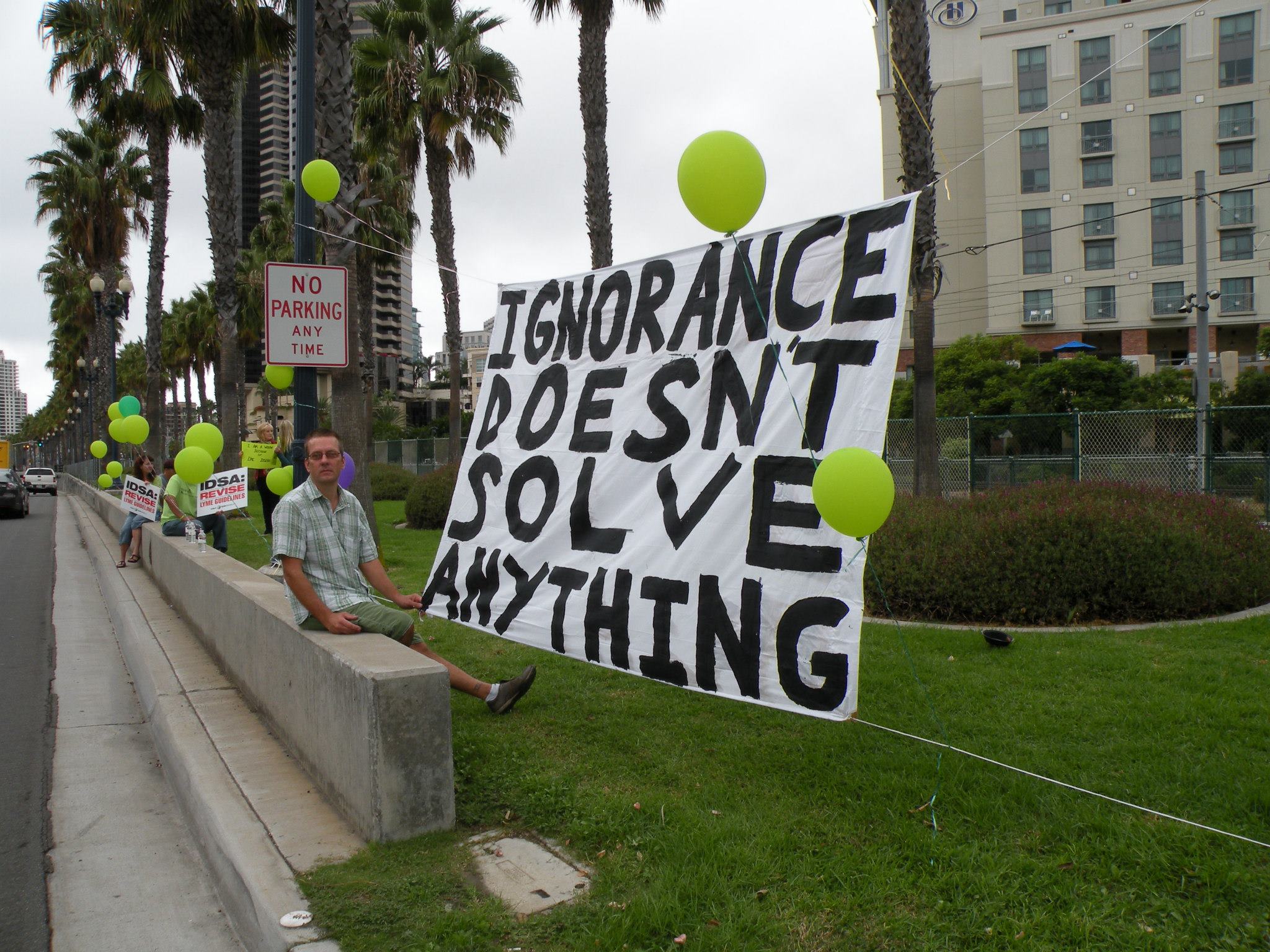 A big thank you to all who helped us pull this off.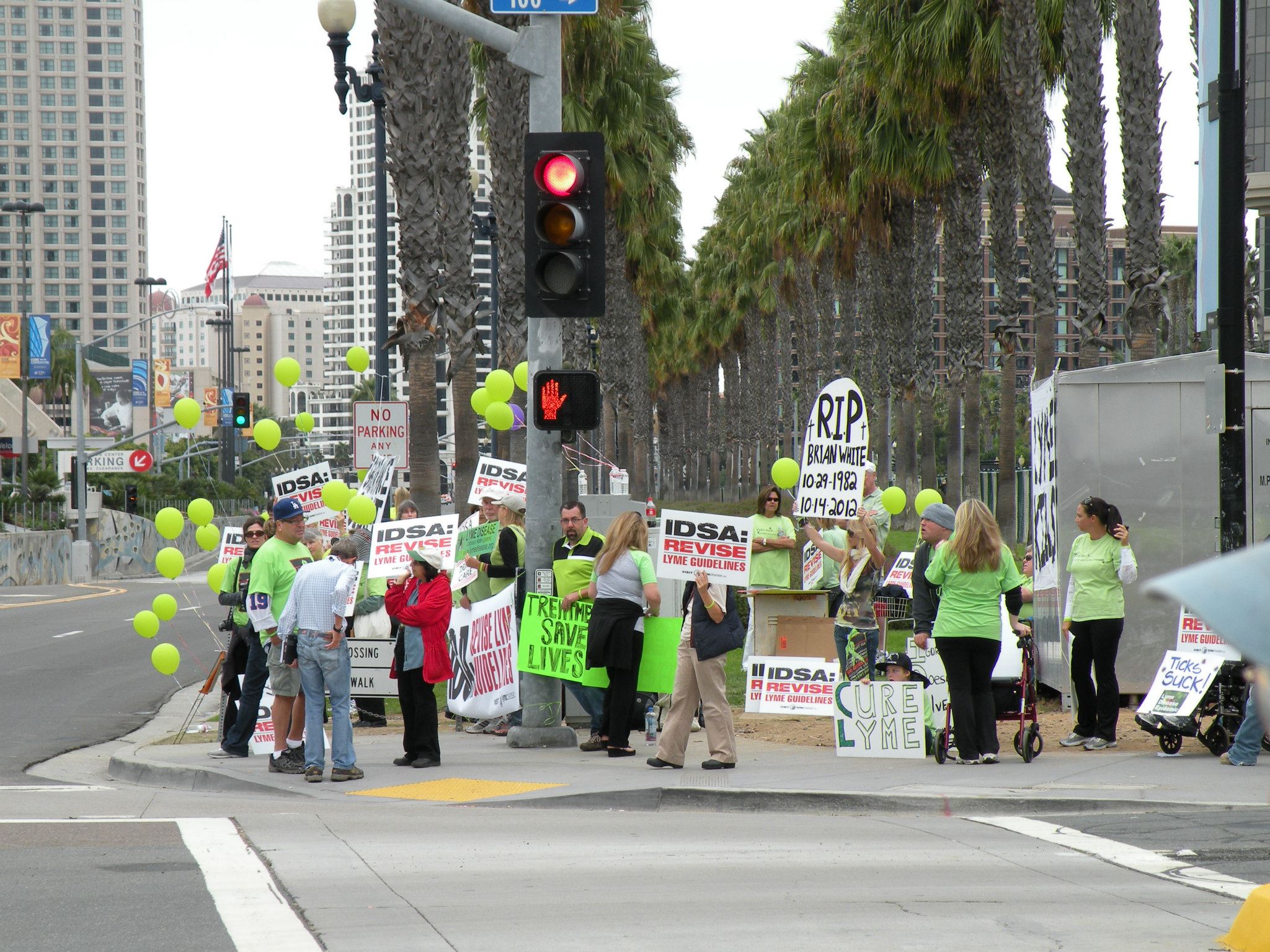 TOUCHED BY LYME is written by Dorothy Kupcha Leland, LymeDisease.org's VP for education and outreach. Contact her at dleland@lymedisease.org.