NEWS: "Flunking the Lyme test"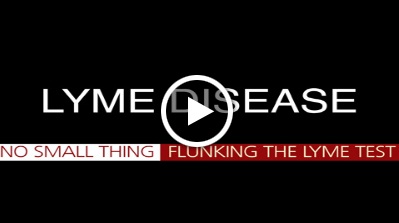 Poughkeepsie Journal continues its Lyme series with a look at controversy surrounding laboratory testing for the disease.
.
.
Exclusive: Dicey path to Lyme disease diagnosis
Centers for Disease Control say tests "almost always" correct, but the pitfalls are many
Written by Mary Beth Pfeiffer, The Poughkeepsie Journal, Oct. 21, 2012
Go to a doctor with a red rash akin to a bull's-eye, and you are likely to leave with a diagnosis of Lyme disease and a prescription for antibiotics.
Then, consider yourself lucky.
Tests in the early stages of the tick-borne illness pick up the disease just 40 percent of the time — and nearly a third of infected people get no blotchy flag that announces unequivocally: You have Lyme disease.
Diagnosing Lyme is of urgent concern in the mid-Hudson Valley, where rates are the highest in the nation and patients say falsely negative tests have led to damaging treatment delays.
Click here to read the rest of the article and see video interviews.
Click here for a Q & A with a CDC official regarding Lyme testing.