NY's Gov. Cuomo includes Lyme in 2018 "State of State" agenda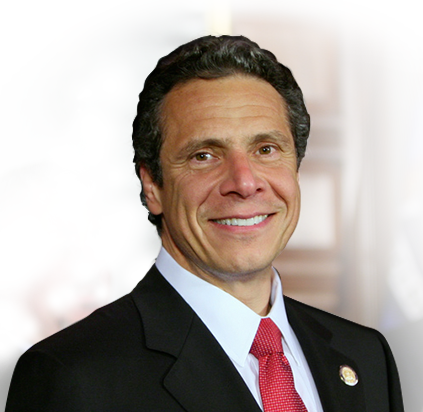 New York Governor Andrew Cuomo this week laid out a wide-ranging agenda that included specific provisions related to Lyme and other tick-borne diseases.
Here's the text of what he proposed in his State of the State book:
Proposal: Implement a Lyme and Tick-Borne Disease Control Plan
In August 2017, the New York State Department of Health launched a multi-faceted initiative to safeguard New Yorkers from tick-borne diseases with expanded tick surveillance and an aggressive awareness and outreach campaign in collaboration with the Department of Environmental Conservation.
However, in some part of New York State, tick-borne diseases are on the rise, posing a threat to both individual New Yorkers and our regional economies that rely on outdoor recreation. Each year, there are approximately 8,000 cases of Lyme disease, 700 cases of 266 anaplasmosis, 400 cases of babesiosis, 100 cases of ehrlichiosis, and 30 cases of other tick-borne illnesses reported to the Department of Health—with many other cases going unreported. And 2017 also brought deadly cases of the rare tick-borne disease Powassan.
In 2018, Governor Cuomo will launch an aggressive initiative to reduce the incidence of Lyme Disease and other tick-borne illnesses in New York State, by controlling tick populations on public lands, advancing research on diagnostics and treatment, and further increasing public awareness.
First, the Governor will direct the Departments of Health and Environmental Conservation, and the Office of Parks, Recreation and Historic Preservation to launch a tick reduction strategy targeting priority counties and public lands with the highest risk of tick exposure and Lyme disease. Tick control methods will include strategic application of ecofriendly tick control treatments to high traffic trails and facilities, as well the expanded use of 4-poster tickicide stations to treat deer and traps to treat rodents.
Second, the Governor will direct the Commissioner of Health to establish a new working group on Lyme and other tickborne diseases to review current strategies and improve the prevention, diagnosis and treatment of tick-borne diseases in New York State.
The DOH Wadsworth Center will work with private partners to explore ways to improve diagnostic testing and treatment for Lyme and other tick-borne diseases, as better solutions are needed to protect New Yorkers. Third, the Department of Health will continue its robust public outreach campaigns and also convene a tick-borne disease summit this spring, bringing together national experts, members of the new working group and local health departments to review New York's existing initiatives, and to make recommendations for future policy actions.