NEWS: Crunch time for NY Lyme bill. Use this form to email lawmakers.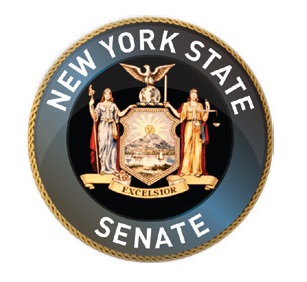 Next required step is for Senate Health Committee to bring the bill to the Senate floor for a vote.
Legislation to protect doctors who treat Lyme disease–already passed by the New York State Assembly–is stalled in the Senate Health Committee.
The Poughkeepsie Journal, which has endorsed the legislation, describes it like this:
Specifically, the bill — sponsored by Didi Barrett, D-Hudson, in the Assembly and being sponsored by Terry Gipson, D-Rhinebeck, in the Senate — would halt the stifling scenario of having physicians face disciplinary actions from the state for treating patients who show symptoms of Lyme disease but test negative. As Assembly Health Committee Chairman Richard N. Gottfried noted during the passage of the bill in the Assembly, "Lyme is an extremely complex illness to test for, and symptoms vary among patients."
The following link will take you a page where you can take ACTION!  
 https://www.votervoice.net/NYSCOALITION/Campaigns/36090/Respond
Once you are on the votervoice site, please scroll to the boxes at the bottom of the page.
1.   Enter your reasons for wanting this bill passed, such as: "I was sick for 5 years before I received proper diagnosis", or "my child has been sick for 3 years", " I want the freedom to choose my doctor and  my treatment" , etc.
2.   Next, enter your email and zip code
3.   Click "Continue"
4.   Fill in the remaining info.
The Senate session ends June 20. Time is short. Act now.