NEWS: Tick-borne Powassan virus is "one terrifying germ"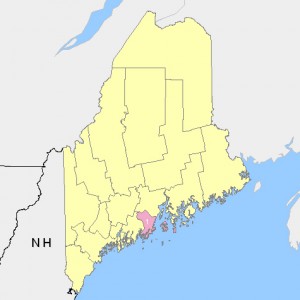 Nick White, a blogger for Maine's Bangor Daily News, looks at a relatively unknown tick-borne virus that is beginning to show up in Maine.
Beyond Lyme, a nightmare tick virus
from Journeys Over a Hot Stove, on the BDN Maine blog, May 30, 2014:
Lyme, a bacterial disease, has had plenty of attention among some of my fellow bloggers and also in the Bangor Daily News, and rightly so. It can make you very sick in the short term and spawn a host of health problems down the road. But the bacterium responds to aggressive antibiotic therapy, so many people make a full recovery after initial symptoms.
The tick-borne Powassan virus, on the other hand, doesn't respond to anything.
Click here to read the rest of the article.