NEWS: New Yorkers, here's what's needed to pass Lyme bill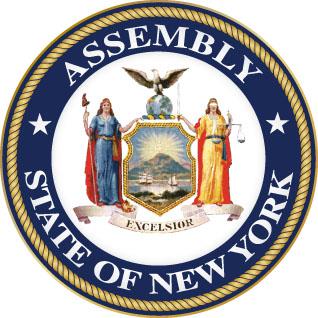 Please contact your assembly member today.
Legislation to protect doctors who give long-term treatment for Lyme disease passed the New York State Assembly last month.
Yesterday, a changed version of the bill, with a different number, passed the Senate. Now, it returns to the Assembly for what's called "concurrence." (Which means the Assembly agrees with the changes.)
The Assembly vote might happen today, June 19. The deadline for passage this session is June 20.
The following is a message from the Lyme advocates working on passage of this bill:
Since this is a new bill, not the bill that the Assembly passed a few weeks ago, it has to go up for another vote in the Assembly.
There might be more opposition this vote than the previous one in the Assembly. The lobbyists who tried to kill doctor protection apparently concentrated their efforts on the Senate, and thought they had succeeded in killing the bill.  
Now the concern is that the lobbyists will try to stop the bill from coming up for a vote in the Assembly. But they haven't met us yet!
WHAT WE NEED EVERYONE TO DO:
Email or call your assembly person, the earlier the better, since the bill is expected to be brought up fairly early.
Go to:
http://assembly.state.ny.us/mem/?sh=search   find "Who is my member"
"Click here" to view Assemblymember   _name_   website
Click "Contact" to get the Albany phone # 518-455-     or their email address
Call the number and say (or email):
"My name is: ______  ________. I want (Assemblymember) to vote for A-07558-B"
PLEASE NOTE THE DIFFERENT BILL NUMBER: A-07558-B.
YOU CAN ALSO IDENTIFY IT AS THE LYME TREATMENT BILL.