TOUCHED BY LYME: A new way to "crowdfund" your medical bills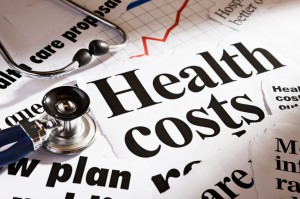 Needy Meds is a resource for people who need help with the cost of medical care. The organization is a clearing house for Patient Assistance Programs (which can help you get free or reduced cost medications) drug discount cards, and more. Now they are offering HEALfundr, a way to help you "crowdfund" your medical bills.
You've probably seen "crowdfunding" pages popping up on Lyme disease-related social media sites. Some are with companies such as GoFundMe and Indie-go-go. Crowdfunding pages allow people to tell their personal stories and then ask friends and family to donate money.
Now, the Needy Med folks have started a crowdfunding program too, called HEALfundr, specifically geared for people seeking to raise money for medical bills. The following guest blog is reprinted from the organization's blog, The Needy Med Voice.
HEALfundr: The Power to HEAL
by Evan O'Connor
Even with recent legislation making health care more accessible, Americans still need help paying for medical expenses. Despite having insurance coverage, 10 million Americans faced bills they were unable to pay in 2013.
When options run low and eligibility requirements for assistance can be restrictive, many are turning to online crowdfunding.
Remaining popular for creative works, crowdfunding is a tool to collect donations using the Internet towards a larger single goal. In 2012, up to 30% of all crowdfunding campaigns were for social or medically related causes. The use of social media has connected those in need with those in their own personal networks and beyond that are able to help.
Earlier this year, NeedyMeds launched HEALfundr to take what we saw as the next logical step in medical crowdfunding. Our unique vision is one of secure, verified campaigns that take the hassle and stress of coordinating between incoming donations and outgoing bills as well granting donors the confidence their contribution is going to an essential need.
The only eligibility requirements of HEALfundr are that you have legitimate medical expenses and are a resident of the United States or its territories—there are no limits on income level or insurance status. To verify campaigns, we require a letter from a diagnosing or attending doctor. In case we have questions, we ask for a release form allowing the doctor to discuss the patient's healthcare with HEALfundr.
Sign up and campaign-creation are completely free, with only a small processing fee applied to donations—no one ever pays out of pocket for our services. All users who create a campaign that is approved get their own personal campaign page where they can share their story, post updates, and receive words of encouragement from donors. Bills are submitted to HEALfundr and paid directly with the crowd-raised funds as they are available.
For more information, watch a previously recorded webinar, visit the site, or contact Project Manager Evan O'Connor.