TOUCHED BY LYME: Update on Morgan's Lyme-related tics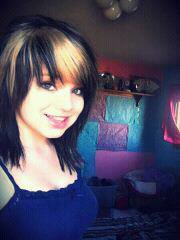 Iowa teen offers installment #2 on YouTube.
Morgan Miller is a 15-year-old girl from Iowa with Lyme disease. After the initial 3-week course of antibiotics failed to cure her, her symptoms got worse and she developed severe physical and vocal tics. She is documenting her situation via YouTube. See her first video here. This is her second video, after one week's treatment by a Lyme specialist.
She reports that some improvement occurred after just four days of treatment. Yet, many challenges remain, including trying to get insurance to pay for IV antibiotics.