NEWS: Massachusetts Lyme disease commission hung up by politics?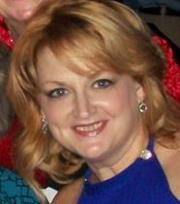 The final report of Massachusetts' Lyme disease commission continues to be delayed. Commissioner Trish McCleary explains why.
Trish McCleary, a Lyme survivor and founder of the activist group S-L-A-M (Sturbridge Lyme Awareness of Massachusetts) was apppointed to the Massachusetts Lyme Disease Commission by Governor Deval Patrick.
We've recently learned the high level Massachusetts Department of Public Health officials who served on the MA Lyme Commission will not support our final report. Stalling for months claiming they didn't have the authority to sign off on the finished report, Al Di Maria and Catherine Brown now say they won't support the release of the report that can help so many sick patients here in Massachusetts. Rep. David Linsky is Chair of the Lyme commission and has been told by the DPH Commissioner there will NOT be support after months of hard work and compromise by the entire commission.
Every step along the way commission members had to compromise with DPH officials who served on the commission. Finally a finished report that was set to be released in Oct. but  the press conference was postponed due to Hurricane Sandy. DPH offiicals then told commission members they didn't realize they were representing the DPH and did not have the authority to sign off in support of the final report!
This kind of behavior should outrage those affected and we must demand accountability for such high level DPH officials who continue to deny this epidemic and fight against any positive change that could save lives. If our DPH officials take an oath and serve on such a commission for more than 6 months while not knowing who they were representing, perhaps these officials should be relieved of such important duties. The Lyme community consists of thousands of sick people and families who can't get treatment for symptoms of chronic forms of Lyme disease and have to self pay for testing and treatment. Many have to go out of state for care because MA has not done nearly enough to address the crisis until this commission was formed and got to work. Now our DPH stands in the way of future progress and I for one am not surprised seeing the constant lack of concern when issues were discussed at commission meetings. At every turn we were told "that isn't going to happen" or "we can't do that!"
The people of MA need to stand up and fight for the recommendations in this report while demanding that our DPH officials who continue to deny this epidemic be held accountable! It's time Governor Patrick steps up and let's our DPH know they need to get out of the way of progress and to start helping the thousands of sick people struggling to keep a roof overhead while self paying for care for tick-borne illnesses.
You can contact Trish McCleary via her organization's website.