NEWS: Massachusetts health department still stonewalling Lyme report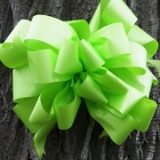 The state health department, which had two members on the Lyme Commission, is apparently holding up release of the group's report.
The following letter from the advocacy group S-L-A-M (Sturbridge Lyme Awareness of Massachusetts) was published in the Town Common News, Jan. 10, 2013

It's beyond time for the state of Massachusetts to address the very serious epidemic we call Lyme disease!  Legislation, commissions, dedicated state reps mean nothing if our top ranking state officials continue to sit by and watch what is happening to thousands of Massachusetts residents as they suffer with debilitating symptoms and a loss of livelihood and quality of life.  Lyme-literate representatives mean nothing if they are not moving forward and making progress to help those suffering.  Our state representatives speak for the people and the people need them to get to work!
Many of our State Representatives and Senators are aware of what's happening with Lyme and pledge support but still no help for those suffering.  A report by the MA Lyme Commission which includes recommendations that must be implemented in order to address the very serious issues surrounding the current Lyme "crisis" has still not been released primarily because our own Department of Public Health (DPH) has now refused to support the months of hard work and recommendations.  Despite two high level DPH officials who served on the commission with 19 others including Senators, Advocates and Practitioners, the DPH officials who served claimed they don't have the authority to speak for the DPH.  Current DPH commissioner was contacted by Commission Chair, Rep. David Linsky, as was told the DPH will not support the 6 months work or release of the report.
In a state where there is an epidemic you would think the DPH would be eager to learn about and support the serious issues patients are facing and lack of education to both physicians and the public. However, here in Massachusetts that doesn't seem to be the case.  Continued denial that chronic forms or late stage Lyme disease even exists is the root cause for patients suffering and it's time the state of Massachusetts takes a stand against those working to stop progress.  Lyme disease survivor, advocate and Commission member Trish McCleary has informed the Lyme community which includes patients, Lyme organizations, and families who have lost loved ones to the disease, of what is happening as so many have eagerly awaited the release of the commission report and legislation that might follow which could help thousands.
The Lyme community is furious, disappointed and fed up with excuses and now demands accountability to those standing in the way.  McCleary has contacted the office of Governor Deval Patrick (who invited her to sit on the commission) to inform our Governor of what is happening.  As she awaits an answer so many, including her own family, continue to suffer.  Change is only possible from the top and the Lyme community is demanding a swift response from our Governor to take action against the delay and to help make sure report recommendations are implemented so the people of Massachusetts can rest assured their physicians will be educated on the facts and not 'more of the same' old information put out by the Infectious Disease Society of America (IDSA).  Current IDSA treatment guidelines are outdated and despite anti-trust violations against IDSA and science proving guidelines are inadequate to treat the disease, IDSA refuses to update them.  Insurance companies are using these guidelines to refuse treatment for Lyme disease and patients are left paying out of pocket to save their own lives.
The people of Massachusetts want options and when it comes to Lyme disease in MA it's the IDSA way or the highway!  Many of the brave and experienced doctors who do choose to take on patients with this disease are harassed by the medical community and by insurance companies. Many of these doctors are members of the International Lyme and Associated Diseases Society (ILADS) and are some of the most experienced and educated doctors from around the world, though IDSA doesn't want you to know this.  ILADS has also written guidelines which recommend treatment based on a patients symptoms and not a set time frame.  After all physicians are taught to diagnose according to symptoms (clinical diagnosis).  When it comes to Lyme disease, physicians in this state are now free to treat beyond the 3 or 4 week recommendation set forth by the IDSA treatment guidelines but only because legislation was enacted to allow them to do so.  These physicians are now being hassled by insurance companies and even pharmacies when prescribing necessary courses of antibiotics.  Patients are being denied coverage for their Lyme medications forcing many to go without treatment and become more and more disabled.
So many of our state legislators are aware of this and still the process to fix this broken system and this denied disease exists!  If our own Governor, who is now aware of the issues, doesn't feel a serious need to reach out to our largest Lyme organizations who are on the frontline of a worldwide epidemic then we are facing more fatalities and lost jobs because of it.  If our Governor is willing to allow further delay and bad information from our leading state health agencies, then Lyme patients have no chance at winning a shot back to life and improved health.
It's time for our state leaders to put in place resources for those suffering and mandate insurance coverage while identifying those who have played a role in delaying progress to address this "crisis."  Accountability and consequences must exist in order to realize a moral and trusted medical society here in Massachusetts.  We must insist doctors be permitted to treat patients as medically necessary despite the diagnosis.  We must work to regain trust of physicians who have sent patients away claiming "we don't treat Lyme disease here; there are doctors in Connecticut who will help you."  We must address all of the issues surrounding this disease and it must be done with the highest level of state leadership and with those who are working to improve the circumstances for Lyme patients.
Currently our CDC, IDSA and DPH have not shown immediate concern for this epidemic and in the state of Massachusetts that cannot be ok!  Testing is poor and does not meet any kind of standard and it should.  Treatment options are non- existent and that's not ok.  Reporting of the disease is extremely poor and acknowledged by the CDC and our state's DPH officials.  What is being done to fix it all?  Nothing.
Click here for S-L-A-M's website.