Part 2 of Fox5NY's Lyme & Reason–Watch it here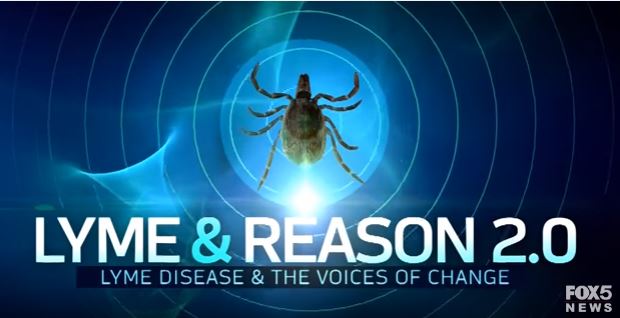 Fox5NY follows up on last summer's groundbreaking LYME & REASON: THE CAUSE & CONSEQUENCE OF LYME DISEASE.
Part two, "The Voices of Change" focuses on the use of social media as a tool to inform and open the door to change on the Lyme disease front, and how patients, advocates, physicians and others are moving the conversation forward.
The 20-minute special report includes interviews with LymeDisease.org's Lorraine Johnson, neurologist Elena Frid, MD, researcher Dr. Kim Lewis, patient advocate Eva Haughie, and TV personality/Lyme patient Yolanda Hadid, among others.
View Part One of "Lyme and Reason" here.
.