LYMEPOLICYWONK: Chronic Lyme European PLEASE Trial—You know it's spin when treatment "success" is called "failure"?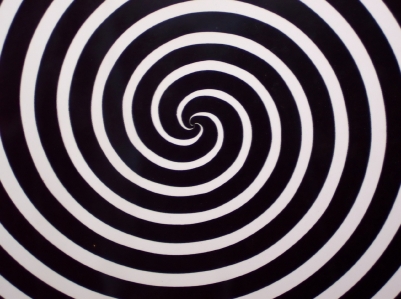 Today a widely anticipated clinical trial on chronic Lyme disease from Europe called PLEASE was published in the New England Journal of Medicine (NEJM).  The press has given the trial a twenty trumpet salute with a MedPage headline reading "Long-Term Antibiotics Fail Again in Lyme Disease–Focus on Lyme and antibiotics for persistent symptoms called unhelpful."  Here's the thing—the findings of the study actually support retreatment.  What gives?
This study found that all patient groups improved with IV Rocephin/ceftriaxone and there were very few serious adverse events associated with treatment. So how can the authors or the press spin this trial as a treatment failure.  It's all in how you define success.
Here are the key points:
The study found clinically important improvement in all patient groups after two weeks of IV Rocephin.
Some patients also received oral antibiotics after the IV treatment—these patients did not do better than those who only received IV Rocephin.
There were very few serious adverse events.
9 patients out of 205 (3.2%) had a serious adverse event
5 of the serious adverse events were related to IV Rocephin.
4 of the these were drug allergies. (Rocephin is related to penicillin, which has a higher rate of allergic reactions.)
No catheter (IV line) infections occurred.
Other important points to note:
Clinically important improvement was considered to be 3 points improvement on the SF-36 (which measures quality of life). The mean improvement was 4.6 points!  (Note the Klempner trial has been criticized for requiring 2 times this rate of improvement to qualify as treatment success.)
There was no placebo because it was deemed to be unethical not to treat patients who may be infected. Because the study was designed without a placebo, treatment response of the three groups treated with IV Rocephin cannot be compared to patients who did not receive treatment.
These patients are very sick. At baseline, patients had a poor quality of life as measured by the SF-36. (50 is considered normal. These patients were 32.)
This is a study of Lyme disease in Europe, which is caused by a different strain of Borrelia—which has a different course of illness than US strains.
How should we define success?  These authors were comparing 2 weeks of IV Rocephin against 2 weeks of IV Rocephin followed by oral antibiotics. They found no difference between those who received additional oral antibiotics and those who did not. So maybe the oral antibiotics aren't adding much or maybe they were the wrong oral antibiotics or maybe they weren't given long enough.  Who knows?
The fact is that all of the patient groups received IV Rocephin and all groups had clinically important improvement.  Shouldn't that be the headline?
I hate to say the authors were mealy mouthed in their analysis, but let me provide their quotes and a translation free of spin:
At the 14-week visit at the end of the treatment period, the mean SF-36 physical component summary score had improved significantly from baseline regardless of the study group assignment, but quality of life remained below that of the general population.
This means that patients improved (actually significantly) but were not yet well.  This will not surprise Lyme patients—
Whether improvement in the SF-36 physical component summary score at the end of the treatment period is a beneficial effect of shorter term antibiotic therapy or a nonspecific effect caused by the low level of baseline functioning, expectations associated with treatment, or placebo effects remains unclear, because all the patients had received 2 weeks of open-label antibiotics before entering into the longer-term randomized study-drug or placebo phase.
This means all groups received IV Rocephin and all groups had significant improvement.  The study did not include a placebo-only group by design.  (Yet, to prove cause and effect, trials need to have some patients who do not receive any treatment or who are given just placebo.) But this does not mean that treatment with Rocephin did not result in improvement.  It just means they didn't have a true placebo group.
For those who want the historic context for this article, in 2001 the NEJM first published a study by Klempner that has been used to deny Lyme patients treatment for the past 15 years. That study also was published to fanfare, with headlines reading "Chronic Lyme Disease Symptoms Not Helped by Intensive Antibiotic Treatment".  A later critique of the Klempner trial pointed to the premature termination of the trial before reaching full recruitment. The critique by DeLong and colleagues found that the measure of success (7-9 points of improvement on the SF-36) was far too high a mark to set for success. (Note in the PLEASE study, success was set at 3 points based on a pilot study of the minimal clinical improvement unit.) Klempner (who sat on the NEJM editorial board  as recently as 2012)  is believed to have helped grease the skids for this publication–a  study that pays homage to his previous work.
The LYME POLICY WONK blog is written by Lorraine Johnson, JD, MBA, who is the Chief Executive Officer of LymeDisease.org. You can contact her at lbjohnson@lymedisease.org. On Twitter, follow her @lymepolicywonk.  If you have not signed up for our patient centered big data project, MyLymeData, please register now.
References:
Berende A, ter Hofstede HJM, Vos FJ, van Middendorp H, Vogelaar ML, Tromp M, et al. Randomized Trial of Longer-Term Therapy for Symptoms Attributed to Lyme Disease. New England Journal of Medicine. 2016;374(13):1209-20. Available from: http://www.nejm.org/doi/full/10.1056/NEJMoa1505425.
National Institute of Allergy and Infectious Disease. Clinical Alert: Chronic Lyme disease symptoms not helped by intensive antibiotic treatment. June 12, 2001.
Klempner M, Hu L, Evans J, Schmid C, Johnson G, Trevino R, et al. Two controlled trials of antibiotic treatment in patients with persistent symptoms and a history of Lyme disease. The New England journal of medicine. 2001 Jul 12:85-92. Available from: http://www.ncbi.nlm.nih.gov/entrez/query.fcgi?cmd=Retrieve&db=PubMed&dopt=Citation&list_uids=11450676.
Delong AK, Blossom B, Maloney E, Phillips SE. Antibiotic retreatment of Lyme disease in patients with persistent symptoms: A biostatistical review of randomized, placebo-controlled, clinical trials. Contemp Clin Trials. 2012 Aug 19. Available from: http://www.ncbi.nlm.nih.gov/pubmed/22922244.
Walsh, N. "Long-Term Antibiotics Fail Again in Lyme Disease–Focus on Lyme and antibiotics for persistent symptoms called unhelpful. "http://www.medpagetoday.com/InfectiousDisease/GeneralInfectiousDisease/57044?isalert=1&uun=g479078d4949R5575556u&xid=NL_breakingnews_2016-03-30