The Lyme Times – Fall 2018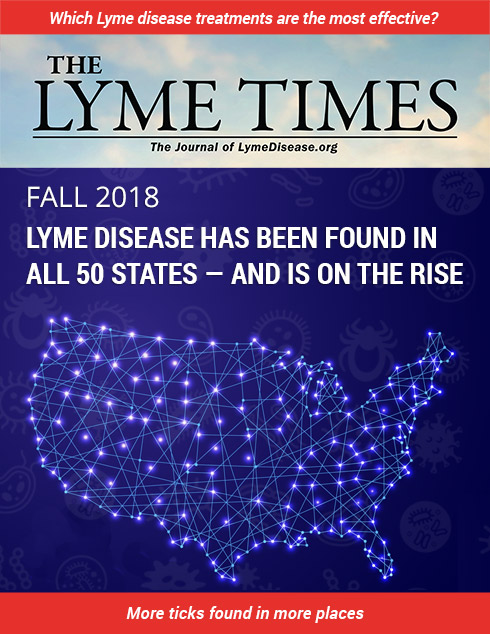 The Fall issue of The Lyme Times is now available online to current members of Lymedisease.org.
Some of the highlights of this issue include:
Lyme Disease Has Been Found in All 50 States
A Perfect Storm: More Ticks in More Places
Which Lyme Disease Treatments Are More Effective
The Agony of Mast Cell Syndrome
Lyme Carditis:  A Serious Manifestation of Lyme Disease
An Anthropologist's View of Lyme Disease and Suicide
Online access to the current issue of the Lyme Times as well as previous issues are available to members of Lymedisease,org. If you aren't a member, join now and start reading this issue today.
Become a member and help us advocate for change, raise awareness, and fund research that can improve patients' lives living with Lyme disease.