LYME SCI: Re-cap of New York's Lyme disease hearing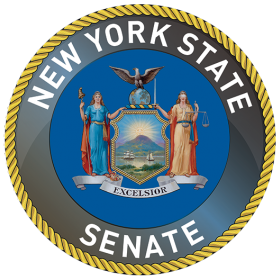 On August 29, the New York State Senate's Task Force on Lyme and Tick-borne Diseases held a public hearing, with participation from many stakeholders. Public health officials, scientists, patients, and doctors from IDSA and ILADS all addressed the committee hearing, which was streamed live to a national audience.
Senator Sue Serino, who chairs the Tick-borne Disease (TBD) Task Force, along with Senator Kemp Hannon, who chairs the Senate Standing Committee on Health, did a fantastic job of moderating the hearing. Senator Serino described how her own child suffers debilitating symptoms after being bitten by a tick and her personal desire to improve care for Lyme patients.
State Health Commissioner Howard Zucker  told the senators that this year, there are fewer deer ticks and fewer reported cases of Lyme disease in the state. Senator Serino questioned that assertion, wondering whether the number of illnesses is actually down or if there's underreporting and misdiagnoses.
Other highlights
Dr. Steven Bock, a Hudson Valley physician who is Secretary of the ILADS Board of Directors, explained the two-tier test for Lyme and why it misses about half of all Lyme disease cases. He also told the story of his 9-year-old daughter, who was hospitalized with neurological damage, including loss of vision due to multiple TBDs, and subsequently recovered after 10 weeks of IV antibiotics.
Several patients including Jill Auerbach, Martin Wilson and Audrey Mitchel shared their heart-breaking stories about the painfully devastating, long-term effects of Lyme disease. In each case, a misdiagnosis prevented them from receiving early treatment.
Matthew Frye, PhD, from Cornell University, and Richard Ostfield, PhD, from The Cary Institute, presented solid information regarding the spread of ticks and new strategies for combating TBDs. The senators seemed impressed with their presentations and asked for further information regarding the ongoing pilot study on reducing ticks in neighborhoods.
Two physicians from Stony Brook University, Drs. Marcos and Donelan, said they are seeing rising numbers of Lyme, babesiosis, ehrlichiosis and anaplasmosis cases. Dr. Donelan stated that the patients she sees who are co-infected with Lyme and Babesia, or Lyme and a rickettsial illness, are "the sickest of the sick," with many children and adults requiring hospitalization.
Dr. Robert Bransfield told the senators that many patients are referred for psychiatric consultation because of missed diagnosis for Lyme disease. He shared information from his recent study that demonstrated high numbers of suicides related to Lyme and TBDs, and called for better diagnostic tests. He commented that he thinks all Lyme testing should come with the warning that a negative test doesn't rule out the disease.
(Unfortunately, in the video below, Dr. Bransfield's testimony has audio problems. You can read the text of his remarks here.)
The highlight of the hearing for me was when Holly Ahern, an associate professor of microbiology at SUNY Adirondack, took the stand. After Ahern told about her daughter's missed diagnosis of Lyme, she delivered many hard-hitting facts: why the widely touted "single dose of doxycycline" is not effective treatment for Lyme disease, why the actual number of Lyme cases is at least 10 times greater than the CDC reports, why the CDC's two-tier test is faulty, and why New York should invest more in tick-borne disease prevention and physician education.
It was a long hearing (almost five hours!) but well worth watching. It was well-organized and full of good information, which will help educate lawmakers. Because New York is one of the most populous state in the US, with one of the highest rates of Lyme and TBDs, it can have a huge impact in setting policy. If New York raises its standards, maybe other states will follow.
Click below to see for yourself. Scroll down to see the list of speakers.

Howard A. Zucker, MD, JD
Commissioner of NYS Department of Health
Bryon Backenson
Deputy Director, Bureau of Communicable Disease Control
Center for Community Health, NYS Department of Health
Dr. Ronald Limberger
Director, Division of Infectious Diseases
Wadsworth Center, NYS Department of Health
County Department of Health Panel:
Andrew Evans, Dutchess County Department of Health
Jean Ralston, RD, MSN, Putnam County Department of Health
Marianne Yourdon, RN, Broome County Department of Health
Steven Bock, MD,
Hudson Valley Physician
International Lyme and Associated Diseases Society
Patient Panel:
Jill Auerbach, Patient, Chair of the Hudson Valley Lyme Disease Association
Martin Wilson, Patient, Long Island
Audrey Mitchell, (Video) Patient, Central New York
Sunil Sood, MD
Chairman of Pediatrics, Southside Hospital, Infectious Diseases Attending, Cohen
Children's Medical Center, Professor of Pediatrics and Family Medicine, Hofstra
Northwell School of Medicine
Infectious Disease Society of America
Craig Hersh, MD 
Chief Clinical Officer, Empire Blue Cross/Blue Shield
Matthew Frye, PhD 
Community IPM Extension Area Educator
Cornell College of Agriculture and Life Sciences
Luis Marcos, MD, FACP, MPH
Stony Brook University
Christy Beneri, DO
Assistance Professor of Pediatric Infectious Diseases Stony Brook Children's Hospital
Susan V. Donelan, MD
Attending Physician, Infectious Disease Stony Brook University Hospital
Holly Ahem, MS
Associate Professor of Microbiology, SUNY Adirondack
Robert Bransfield, MD, DLFAPA
Department of Psychiatry, Roger Wood Johnson Medical School, Rutgers University.
Richard Otsfeld, Ph.D., Senior Scientist
Cary Institute of Ecosystem Studies
Christina Fisk, President
Lyme Action Network
LymeSci is written by Lonnie Marcum, a Licensed Physical Therapist and mother of a daughter with Lyme. Follow her on Twitter: @LonnieRhea  Email her at: lmarcum@lymedisease.org .