Dr. Bransfield tells NY senators the realities of psychiatric Lyme disease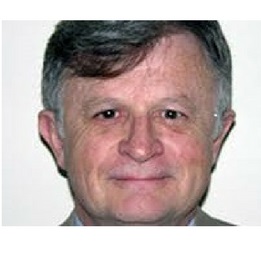 Psychiatrist Robert Bransfield, MD, a former president of ILADS, addressed last week's New York State Senate hearing on Lyme disease via remote video link. He discussed the many psychiatric impairments that can arise from tick-borne illnesses.
If you've tried watching the YouTube video of the five-hour hearing, you will have noticed that there were audio problems with Dr. Bransfield's presentation. Here is the text of his prepared remarks.
Who are the authorities in Lyme disease?
There is no authority in science. Instead it is the nature of science to question everything. If there is an authority in science it is evidence and judgment. If there is an authority in medicine it is the evidence based medicine which is a synthesis of the best evidence available, physician judgment and patient preferences. Lyme disease opinions of CDC and NIH employees should never be viewed as authority.
Who are the experts?
Bench scientists who never treat patients? Bureaucrats? Patients? Patient advocacy groups? Doctors who practice within a narrow specialty in medicine? Physicians who have the long-term responsibility to treat Lyme patients? Many of us are experts in limited areas, but none of us are complete experts. The disease is far too complicated. We can only make progress with a collaborative effort.
How do we define Lyme disease?
There is a narrow and a broad definition of Lyme disease. The narrow and restrictive definition is basically the CDC surveillance criteria emphasizes the two-tier testing and focuses upon the early clinical symptoms described in the 1970s. The broader definition recognizes the significance of a broad spectrum of clinical symptoms, persistent infection, tick-borne and opportunistic coinfections causing a complex interactive infection and recognizes the limitations of the poorly standardized immune based two-tier testing for a pathogen that suppresses and evades the immune system.
The restrictive and narrow definition makes life easy for epidemiologists, insurance companies, researchers trying to acquire FDA approval for Lyme disease vaccines or test kits and individuals who are black and white thinkers and unable to process complexity. However, the restrictive definition does not make life easier for the disabled Lyme patient or physicians who are committed to helping them. The broader definition has more scientific validity and is supported by an overwhelming amount of evidence.
What are the most significant symptoms?
Like syphilis, symptoms are first dermatological, then arthritic and then neuropsychiatric. A problem is that many who view themselves as authorities and propagate dogmatic belief systems on Lyme disease have no training or expertise in psychiatry and fail to understand the disease progression.
As a psychiatrist who has treated thousands of Lyme patients over the past 30 years, including many for New York, it is clear that inadequately diagnosed and treated Lyme disease commonly results in neuropsychiatric symptoms causing suffering, disability and death in children and young people for decades. Psychiatrists are involved with Lyme disease in three ways— first, complex poorly understood diseases are often called psychosomatic and referred to psychiatrists until the cause of their condition is better understood; second, the greatest cause of illness, disability and death are the multiple neuropsychiatric symptoms and third, patients are distressed by their symptoms and skepticism from doctors, insurers, family and friends against Lyme disease and need assistance dealing with this.
Psychiatric impairments caused by Lyme includes autism, other developmental disabilities, attention span impairments, hypersensitivity to sound and other stimulation, memory impairments, dyslexia symptoms, slow mental processing, impaired concentration, sleep disorders, low frustration tolerance, irritability, temper outbursts, depression, anxiety disorders, mood swings, psychosis, and many other psychiatric symptoms. Persistent infection causes immune reactions resulting in these symptoms.
The major cause of death from Lyme disease is suicide. Other psychiatric causes of death include homicides and opioid overdoses. Based upon epidemiological calculation, there are at least 1200 suicides in the US and 140 in New York State per year from Lyme and associated diseases.
Other causes of death from Lyme disease include congenital Lyme infections, Lyme meningitis, Lyme nephritis, Lyme hepatitis, Lyme aortic aneurysm, Coronary artery aneurysm, Late Lyme endocarditis, Lyme carditis, Symptomatic Late Lyme neuroborreliosis, Late Lyme neuritis or neuropathy, Meningovascular and Neuroborreliosis with cerebral infarcts, Intracranial aneurysm, Late Lyme encephalitis, Late Lyme meningo-encephalitis or meningomyelo encephalitis, Atrophic form of Lyme meningo- encephalitis with dementia & subacute presenile dementia, Late Lyme disease of liver and other viscera, Late Lyme disease of kidney & ureter and Late Lyme disease of Bronchus & lung. (Global Network on Institutional Discrimination and Ad Hoc Committee for Health Equity in ICD11 Borreliosis Codes. 2017)
I would like to see a show of hands of those in the room who know someone who was disabled from Lyme disease. How many know someone with Lyme disease who committed suicide?
How do we diagnose it?
As with any medical condition, a diagnosis is made by a clinical comprehensive assessment with clinical judgment and pattern recognition by an experienced clinician. Why should Lyme be an exception? We cannot put reliance in the outdated restrictive diagnostic criteria. At the 2009 hearings for the highly controversial 2006 IDSA guidelines, research regarding many late stage symptoms were described that challenged the validity of the guidelines. However, any medical finding that did not fit with their belief system was dismissed as "subjective and non-specific" or called "medically unexplained" symptoms. This is not science! The American Psychiatric Association took a strong stand against the misuse and abuse of the phrase "medically unexplained symptoms" in the DSM-5 and recognizes Lyme disease in their Practice Guidelines for the Psychiatric Evaluation of Adults (2016).
How do we treat it?
We first need to recognize this is a very complex disease and a complex and highly individualized treatment approach is needed. The combination of antibiotics and treatment of the symptoms that impede recovery and cause disease progression is most effective. I have seen too many catastrophes when patients were treated with one dose of doxycycline, or an insufficient course of antibiotics.
How can we reconcile the Lyme disease controversy?
Since this is a complex disease, input from many perspectives are needed to develop a viable scientific model for this challenging disease. Some of you have been watching the ContagionLive Lyme disease debate on the Internet in which there is an effort to reconcile opposing views. Forums such as that and the meeting today will help us to achieve greater consensus. http://www.contagionlive.com/
What can those of us here today do to help with this epidemic?
New York State needs to allow reliable tick-borne disease testing that is allowed in every other state. If any test should not be allowed, it is the two-tier testing with the Dearborn criteria. Unfortunately, too many doctors see the two-tier testing as a valid screen for Lyme and other tick-borne diseases and fail to do an adequate clinical assessment. A warning should be required on the two-tier testing that emphasizes the limitations of its diagnostic value. Four other states have such a warning.
Psychiatrists need to be involved in developing policies regarding Lyme disease. There are several highly competent psychiatrists in New York State who are knowledgeable about Lyme disease. Infectious disease specialists and public health employees have insufficient training in psychiatry and often inadequate training in the psychiatric manifestations of Lyme disease and other tick-borne diseases.
Safeguards need to be developed to prevent the OPMC from being used as a covert weapon against physicians who recognize the significance of Lyme disease and treat their patients accordingly. I testified about this at the hearing in 2001 and it is still a problem today.
It is advisable that continuing medical education credits for well-balanced educational programs on Lyme and associated tick-borne diseases be required for physician licensing renewal and these programs should include information on the limitations of current testing and late stage manifestations, including psychiatric manifestations. All physicians need to do their fair share to help with this epidemic.
In summary, Lyme and associated tick-borne diseases cause a large burden of avoidable chronic psychiatric and somatic illness resulting in considerable suffering, impairment and disability. A group of individuals have been motivated to spread misinformation regarding Lyme disease. Coordinated efforts will disseminate accurate information and greatly improve mental and physical health.
Thank you for inviting me to testify and attached are a list of journal articles demonstrating the association between Lyme and associated diseases and psychiatric symptoms and I also included my most recent journal article on suicide and Lyme and associated diseases, a summary of autism and Lyme disease and an article discussing how tick-borne infections impact the immune system and cause psychiatric symptoms. I made this presentation concise to allow for any possible questions.
Click here for more coverage of the hearing.