"Lyme Disease: The Musical" nominated for 5 awards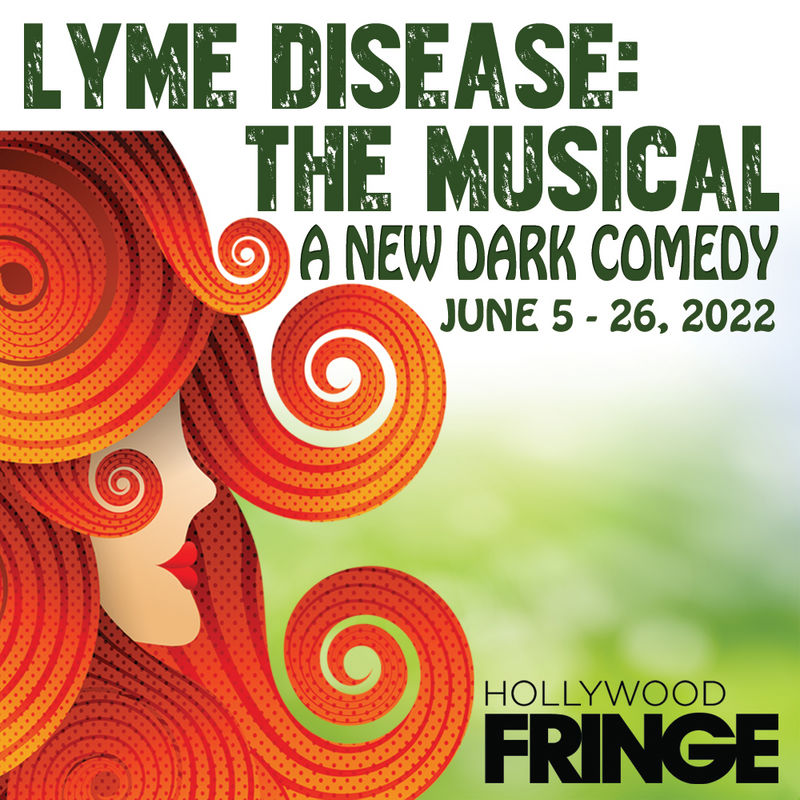 The world-premiere production of "Lyme Disease: The Musical" has been nominated for five Broadway World Los Angeles Awards, including Best New Play or Musical and Best Ensemble Performance.
The show premiered at the Hollywood Fringe Festival in June 2022. It was helmed by veteran Fringe Festival director Robert Glen Decker, who earned a nomination for Best Direction of a Musical.
Todd Risenmay is nominated for Best Performer in a Musical for his portrayal of the bloodthirsty tick narrator. Zozo Chen-Wernik, who played both level-headed Rachel and ditsy Pippa, is nominated for Best Supporting Performer in a Musical.
The rest of the ensemble includes Taylor Murphy-Sinclair, Candice Brock, Brendan McCay, and Eric Delgado.
Navigating a mysterious illness
"Lyme Disease: The Musical" follows an optimistic young woman stricken by a mysterious illness. She must navigate unsympathetic doctors, disbelieving friends, and her own depression as she fights to recover both her health and sense of hope.
The book and lyrics were written by Ellen Thompson, an award-winning writer and graduate of NYU's Tisch School of the Arts. Thompson, who also produced the musical, battled Lyme disease for eight years and is now in remission.
Emmy-winning songwriter Hughie Stone Fish composed the music.
The Hollywood Fringe Festival is an annual event celebrating freedom of expression and collaboration in the performing arts community.
The Broadway World Regional Awards allow readers to honor their favorite local theatrical productions. Voting is open through December 31, 2022. Winners will be announced in January.
"Lyme Disease: The Musical" will be available to watch online in early 2023.

PRESS RELEASE SOURCE: Lyme Disease: The Musical