Lyme spirochete found in genital lesion. Possible sexual transmission?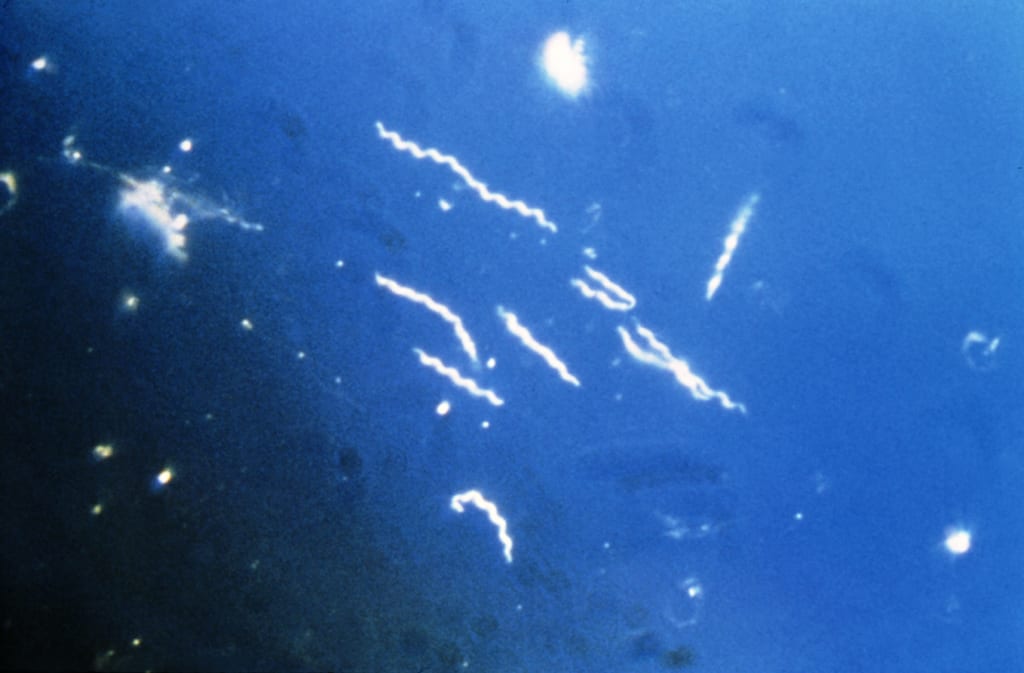 A report describing detection of the bacterial agent of Lyme disease in a genital lesion lends support to possible sexual transmission of the disease.
The report was published in the prestigious Journal of Investigative Medicine High Impact Case Reports. It supports a pilot study previously published in the online journal F1000Research.
Lyme disease is a tick-borne infection caused by Borrelia burgdorferi, a type of corkscrew-shaped bacteria known as a spirochete.
The Lyme spirochete resembles the agent of syphilis, long recognized as the poster child for sexually transmitted diseases. Recently the Centers for Disease Control and Prevention (CDC) announced that Lyme disease is much more common than previously thought, with over 400,000 new cases diagnosed each year in the United States.
That makes Lyme disease in this country about twice as common as annual new cases of breast cancer and four times more common than annual new cases of HIV/AIDS, hepatitis C virus (HCV) infection and syphilis combined.
The current study was a collaborative effort by an international team of scientists. Researchers included Marianne Middelveen, a veterinary microbiologist from Calgary, Canada, molecular biologist Jennie Burke from Sydney, Australia, and nurse practitioner Melissa Fesler and internist Raphael Stricker from Union Square Medical Associates in San Francisco, California.
"Our findings demonstrate the complexity of Lyme disease," said Fesler, a lead author of the published study. "It explains why the disease is more common than one would think if only ticks were involved in transmission."
Lesion contained live spirochetes
In the study, researchers examined a genital lesion in a patient on treatment for Lyme disease. The lesion was found to contain live spirochetes that could be grown in special culture broth, and sophisticated immunology and molecular techniques revealed that the spirochetes were indeed Borrelia burgdorferi, the agent of Lyme disease. Testing for syphilis spirochetes and other pathogens was negative.
"The presence of live spirochetes in a genital lesion strongly suggests that sexual transmission of Lyme disease occurs," said Middelveen. "We need to do more research to determine the risk of sexual transmission of this syphilis-like organism."
Dr. Stricker pointed to the implications for Lyme disease diagnosis and treatment raised by the study. "We have taken Lyme disease out of the woods and into the bedroom," he said. "We need to find better drugs to treat this runaway epidemic just like we did for HIV/AIDS and HCV."
Press release source: Union Square Medical Associates