Lyme Carditis: Heart Block and Other Complications of Lyme Disease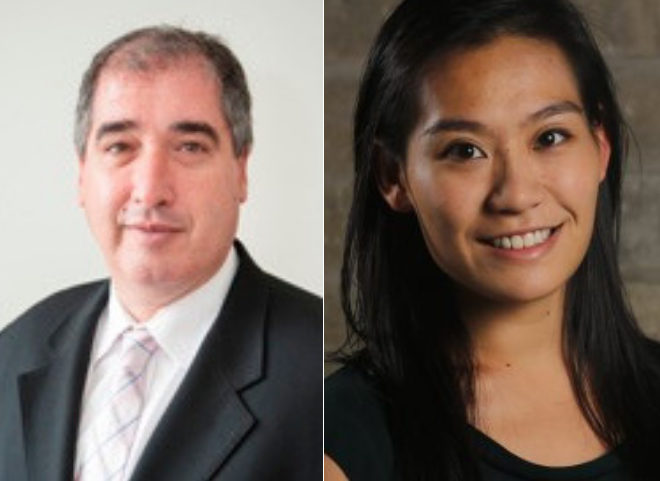 by Adrian Baranchuk, MD, FACC ,FRCPC, FCCS, and Cynthia Yeung, BSc
The incidence of Lyme disease, a tick-borne bacterial infection, is rapidly increasing in North America. Risk modeling suggests that the incidence of Lyme disease will continue to rise as the migratory birds that are responsible for transmitting the Ixodes tick are affected by climate change and consequently, contribute to the expansion of at-risk regions. Lyme disease can affect many organ systems, including the heart, nerves, and joints.
In this article, the authors intend to highlight one of the most dramatic complications of Lyme disease, early dissemination Lyme carditis.
How Common are Lyme disease and Lyme Carditis?
Lyme disease is the most commonly reported vector-borne disease in North America, with an annual incidence of approximately 25, 000 confirmed cases in the United States. However, estimates suggest that the true incidence is closer to 300, 000 cases annually. Lyme disease affects the heart in 0.3-10% of cases.
Lyme Carditis: How Spirochetes Affect the Heart
In Lyme carditis, Borrelia burgdorferi (the spirochete responsible for Lyme disease) directly affects the heart. Damage to the heart tissue occurs from the direct invasion by the bacteria,  as well as from the body's exaggerated immune response to the infection.
In 90% of cases, the most common consequence of Lyme carditis is heart block. Electrical signals from the upper chambers of the heart are not properly relayed to the lower chambers of the heart, which can dramatically slow down the heart rate.
The severity of the heart block can fluctuate rapidly and the progression to complete heart block can be fatal. Importantly, the heart block in Lyme carditis can be transient and usually resolves with antibiotic therapy. Additionally, Lyme carditis can affect other parts of the heart's conduction system, as well as the heart's muscle, valves, and outer layer of the heart wall.
Symptoms of Lyme Carditis
Patients with Lyme carditis may report light-headedness, fainting, shortness of breath, palpitations, and/or chest pain. Conversely, patients with Lyme carditis may also experience no symptoms, which contributes to the elusive nature of the diagnosis.
Systematic Approach for Lyme Carditis
To help healthcare providers consider Lyme carditis as a potential cause for heart block, our research team developed the Suspicious Index in Lyme Carditis (SILC) score.
It allots points for specific risk factors. The resulting score classifies patients into low, intermediate, and high-risk categories for the likelihood that the heart block is due to Lyme carditis. The variables in the SILC score can be associated with the mnemonic "CO-STAR": Constitutional symptoms, Outdoor activity/endemic area, Sex (male), Tick bite, Age (< 50 years), and Rash.
Table 1. The Suspicious Index in Lyme Carditis (SILC) score evaluates the likelihood that a patient's high-degree heart block is caused by Lyme carditis. The total score indicates low (0-2), intermediate (3-6), or high (7-12) suspicion of Lyme carditis.
| | |
| --- | --- |
| Variable | Value |
| Age < 50 years | 1 |
| Male | 1 |
| Outdoor activity/endemic area | 1 |
| Constitutional symptoms* | 2 |
| Tick bite | 3 |
| Erythema migrans rash | 4 |
* fever, malaise, arthralgia, and dyspnea
Patients with high-degree heart block and a SILC score of three or higher should be investigated immediately for Lyme disease. They should also receive antibiotic treatment while awaiting the results of testing.
Importance of Prompt Recognition and Treatment of Lyme Carditis
The standard protocol for high-degree heart block calls for implanting a permanent pacemaker. However, the heart block in Lyme carditis will most likely resolve with antibiotic therapy. Thus, identifying Lyme carditis as the underlying cause of the heart block can prevent the unnecessary implantation of permanent pacemakers.
The battery of a pacemaker lasts 7-10 years. Thus, a missed diagnosis could subject an otherwise young, healthy patient to 5-7 battery replacements over a lifetime—with each procedure bringing potential adverse events. These risks associated with the initial pacemaker implantation can be mitigated by intravenous and oral antibiotic treatment for heart block caused by Lyme carditis.
Educating healthcare providers
We aim to raise awareness about the cardiac manifestations of Lyme disease in endemic areas, so that healthcare providers are educated and alert about Lyme carditis. The conduction disorders associated with Lyme carditis can progress quickly. Patients often seek medical attention several times before Lyme carditis is suspected. The prompt diagnosis and treatment of Lyme carditis is essential to prevent unnecessary implantation of permanent pacemakers and further complications of Lyme disease.
Additional resources
Wan D, Baranchuk A. Lyme carditis and atrioventricular block. CMAJ 2018;190:E622.
Fuster LS, Gul EE, Baranchuk A. Electrocardiographic progression of acute Lyme disease. Am J Emerg Med 2017;35:1040 e5-1040 e6.
Wan D, Blakely C, Branscombe P, Suarez-Fuster L, Glover B, Baranchuk A. Lyme Carditis and High-Degree Atrioventricular Block. Am J Cardiol 2018;121:1102-1104.
Dr. Baranchuk, a cardiologist and professor of medicine at Queen's University, Kingston, Canada, is one of the world's leading experts on Lyme carditis. Cynthia Yeung is a medical student.